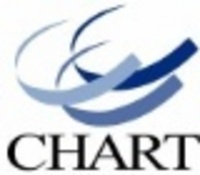 WESTFIELD, N.J. (PRWEB) February 18, 2008
The four webinars planned during Spring 2008 are:
Wednesday February 20, 2008 2:00 pm ET
Maximizing Throughput: Six Steps to Increase Top Line Sales
Presented by Kim Florence, CEO KimZim Hospitality (former Director of Training for LongHorn Steaks and Ted's Montana Grill)
This session will explore ways to implement supporting systems, standards and measurement tools to maximize restaurant sales. Determine how to increase profits and customer satisfaction using the Throughput Formula and proper training.
Tuesday, March 11, 2008 1:00 pm ET
Associate Retention - More Than Just Showing Them the Money
Presented by Josh Davies, Sage Hospitality
This session will cover the new trends in both the labor market and hospitality industry and will describe how restaurant and hotel trainers can take advantage of the coming changes. Will look at best practices and discuss more than a dozen strategies for increasing employee retention. These practical strategies can be implemented at a single location or throughout an organization. By the end of the webinar, the audience will develop a plan using a variety of retention techniques to improve service in their organization.
Wednesday, April 9, 2008, 2:00 pm ET
Understanding Cross-Cultural Barriers to Employability and Promotability
Presented by Gerry Fernandez, President and founder of MFHA
Sponsored by Retention Education/Sed de Saber
This webinar will explore various cross-cultural barriers to both retaining and promoting multicultural populations in the United States restaurant and hospitality industries. The webinar will present macro data and trends and delve deeper into the following issues:
Wednesday, May 7, 2008 2:00 pm ET
Employee 2.0...Got Relevance?
Presented by Kacy Oden, People Report
This session is based on national research conducted by People Report (TM) in 2007 as well as studies of successful chains and industries throughout the past 12 years. A tight labor market and a widening skills gap, complicated by managing mixed generations, language barriers, and rapidly shifting psychographics present the hospitality industry with its toughest battle ever in the perpetual struggle to balance people and profits. The webinar will examine the challenges and reveal potential solutions. Best practices that have emerged and resulted in improved performance will be summarized.
To attend a CHART webinar, you must log in to the webinar website AND dial in to the conference call. Instructions on how to access can be found at http://chart.org/about/news/view.php?id=39
For more information on CHART, please call 800-463-5918, email chart@chart.org or visit http://www.chart.org.
CHART, a non-profit professional association founded in 1970, is the leading resource for the development and advancement of hospitality training professionals. With more than 700 members from more than 400 multi-unit restaurant and hotel companies, CHART represents a workforce of almost five million. CHART includes all facets of hospitality training, learning and performance professionals; from entry level to senior executive. CHART's mission is to develop hospitality training professionals to advance industry training practices and improve operational results by providing access to education, tools and resources.