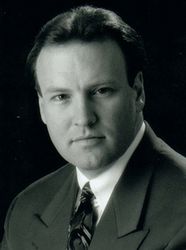 And, the award will take time to actually impact HHP's liquidity. It will not immediately rebuild and repair the damages HHP has incurred - that will take time, but it is a start and now we can focus on getting back to work
Dallas, TX (PRWEB) July 21, 2009
After a two week trial and a jury verdict coming in at 10pm Friday night, July 17th, a Dallas, TX jury ruled in favor of Hilton Head Properties a Dallas Based Real Estate Investment Co. and its President 'Chase' D. Fonteno, in a suit filed against MacGyver Finance over two years ago [HHP vs. MacGyver 134th District Court, Cause # 07-02527]. The jury awarded over $2.4 million in damages and cancellation of debt against MacGyver Finance.
MacGyver was found to have breached its agreement with Hilton Head Properties and by defaulting on its obligations and such breach caused considerable damages to Hilton Head over the ensuing years that in part led to serious financial issues within the company causing it to lay off almost 85% of its staff.
One of the claims made by HHP in the suit was against Defendants MacGyver and/or Armadeep 'David' Gill for making libelous statements on a slander website called the RipOffReport. The jury produced a verdict and substantial damages in favor of HHP and Fonteno that effectively proves that such statements were false and/or misleading.
"The jury's award was bittersweet after having to let go of so many good employees at a really bad time." stated Chase D. Fonteno, President/CEO, "And, the award will take time to actually impact HHP's liquidity. It will not immediately rebuild and repair the damages HHP has incurred - that will take time, but it is a start and now we can focus on getting back to work"
Hilton Head Properties is a Dallas, TX based Real Estate Investment Company focused primarily on very distressed single and multifamily properties nationwide. The company also has subsidaries in Mortgage Management, Internet Development and Property Management.
http://www.hiltonheadproperties.net
http://www.chasefonteno.com
Forward-Looking Statement
The information contained herein includes forward-looking statements. These statements relate to future events or to our future financial performance, and involve known and unknown risks, uncertainties and other factors that may cause our actual results, levels of activity, performance, or achievements to be materially different from any future results, levels of activity, performance or achievements expressed or implied by these forward-looking statements.
You should not place undue reliance on forward-looking statements since they involve known and unknown risks, uncertainties and other factors which are, in some cases, beyond our control and which could, and likely will, materially affect actual results, levels of activity, performance or achievements. Any forward-looking statement reflects our current views with respect to future events and is subject to these and other risks, uncertainties and assumptions relating to our operations, results of operations, growth strategy and liquidity. We assume no obligation to publicly update or revise these forward-looking statements for any reason, or to update the reasons actual results could differ materially from those anticipated in these forward-looking statements, even if new information becomes available in the future. The safe harbor for forward-looking statements contained in the Securities Litigation Reform Act of 1995 protects companies from liability for their forward looking statements if they comply with the requirements of the Act.
For more information:
Hilton Head Properties, Inc.
400 N St Paul, 14th Floor
Dallas, TX 75202
214-712-9800
214-712-9801
###