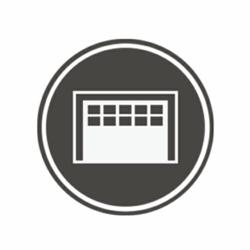 Everyone is encouraged to join the Chases community, learn something new or brush up on what they already know.
York, Kittery, and Ogunquit, Maine and Portsmouth, New Hampshire (PRWEB) May 10, 2013
Over 100 year old blacksmith then automotive shop, Chases Garage, in York Beach, Maine is now home to seacoast artists, and this Memorial Day Weekend, their doors are opening. In the past year 4,500 sq. ft. of the open bay mechanics garage has been transformed into a gallery, nine artist studios, printmaking and ceramic facilities with help from friends, family, local artists and businesses.
Owners Ned Roche and Cait Giunta's vision is to create a community where artist can work on their own with the support of a creative community to encourage learning and collaboration between artists.
The tendency toward working collaboratively is growing within the Seacoast community and similar facilities have been sprouting up all over. Port City Makerspace and 3S Artspace in Portsmouth, NH and Collaborative Office Group (COG) in Dover are a few, two of which were established just last year. Early this spring studio spaces started to fill at Chases to artists working in complimentary disciplines and by mid-April six out of nine studios were rented. "Everyone is encouraged to join the Chases community, learn something new or brush up on what they already know".
Chases has become home to illustrators Ashley Norman, Tara Morin and Allison Kiphuth, web and graphic designer Dan Esposito, painter Sadie Mirick, ceramicists Linda Zukas and Sam Goodall as well as two film photographers, Nick LaVecchia and Alex deSteiguer, who converted one of the studios into their own private darkroom. Chases also houses fully equipped printmaking and ceramics facilities. Memberships are available to access these studios and artists of all ages and skill levels are encouraged to participate by enrolling in demonstrations, events, classes and ceramic and printmaking workshops.
The grand opening Memorial Day Weekend will be the first annual Open Studios at Chases Garage and the first chance to meet all of Chases "in-house" artists in their own working space. Visitors will also have the opportunity to sign up for memberships and classes this summer. The grand opening will kick off the summer season at Chases. No charge to attend. Handmade goods and artwork made by local artists. Memorial Day Weekend, May 25th to May 27th with an opening reception Saturday May 25th from 5:00-8:00pm. Tours and demos all weekend.
Located less than a minute to downtown York Beach and Short Sands Beach, 1.5 miles off route 1 and less than 10 minutes off highway 95, Chases houses the newest fine art gallery in York Beach and features the work of "in-house" studio artists and members as well as both local and national contemporary artists works and goods.
Chases Garage Artist Studios & Gallery
16 Main St. York, ME 03909
http://www.chasesgarage.com