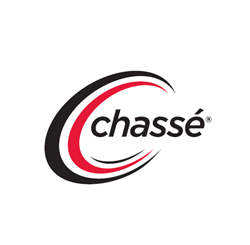 We are constantly striving to provide opportunities for our youth, and the blog contributions allow us to expand the way that we do so
San Diego, CA (PRWEB) August 28, 2014
As Chassé prepares for the launch of their upcoming blog, they are looking to add personal stories, advice, and cheerleading tips from those involved in the cheerleading world. Chassé is asking for current cheerleaders, former cheerleaders, cheer parents, and cheer coaches to provide their stories and advice.
These contributions will be featured on the Chassé website and may range from cheerleading hair tips to the benefits of being a cheer coach. Each chosen contributor will be able to write about whichever cheer topic they choose. Although this is strictly a volunteer opportunity, it is a great way for aspiring writers to publish their work for future reference.
"We are constantly striving to provide opportunities for our youth, and the blog contributions allow us to expand the way that we do so" said Chassé Marketing Manager Jessica Rzeszut. "We also encourage the participation of parents and coaches to contribute their knowledge and experience within the industry" added Rzeszut.
If interested, writers are asked to visit the Chassé Facebook page and fill out the form in the App section labeled Writers Needed! The form requires the applicants name, a valid email address, and a list of cheer experience and potential topics that the applicant wishes to write about. Based on the applicant's experience and topics they would like to discuss, Chassé will contact the applicants with further details.
ABOUT CHASSÉ:
Chassé® is a leader and innovator in the world of cheerleading apparel and accessories, providing affordable and high-performance in-stock cheerleading apparel to cheerleaders of all ages.