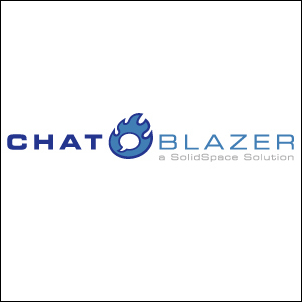 Winston Salem, NC (PRWEB) August 22, 2006
Winston-Salem, NC (PRWEB) August 22, 2006 -- Pendulab, a leading provider of collaborative solutions for small to large enterprises worldwide, today announced a new feature in its already advanced ChatBlazer Flash chat server software. The new program allows users to chat face to face via web cameras, through a peer-to-peer (P2P) network. The real time Flash chat software is user friendly and cost effective. ChatBlazer Peer-to-Peer Audio-Video chat is revolutionary in Internet communication technology.
"ChatBlazer Peer-to-Peer AV is incredibly advantageous for business communication. The new technology offers a personal chat experience with our one-on-one audio/video chat, is bandwidth friendly, and incredibly easy to use. Users can access their account from anywhere and chat via a web-browser based interface without downloading and installing a software client. Users have the option of hands-free AV communication or standard keyboard-chat," said Christopher Low, Director of Product Development.
ChatBlazer Peer-to-Peer AV is multiparty chat server software that allows users to chat from anywhere in the world instantly. The new feature does not require a Flash Communication or Media server, and instead streamlines clients directly with a peer-to-peer connection. The peer-to-peer network avoids an increase in the host companies network bandwidth consumption, minimizing incurred costs.
The new ChatBlazer Peer-to-Peer AV Chat allows users to communicate with a web camera, providing a more personal version of web interaction. Businesses can access the chat software to conduct conference calls, increase ease of Internet-based discussions between the company and clients, and promote a convenient mode of communication for families during business travel. Employees have the added benefit of being able to collaborate and communicate effectively over the Internet with chat, increasing overall productivity for businesses.
"The benefits businesses have for using ChatBlazer Peer-to-Peer AV Chat are astronomical. Not only is the quality of business communication vastly improved upon by adding visual communication to standard chatting, but businesses can also conduct conference calls and meetings through the Internet in the most efficient manner. Employers have the ability to implement emergency plans from home—really from anywhere in the world in real time, adding to the efficiency of companies worldwide," said Low.
The software runs on both Windows and Macintosh computers, providing a convenient, inexpensive, accessible, and personalized mode of Internet communication for businesses.
About Pendulab
Pendulab is a division of SolidSpace LLC, a leading provider of dynamic hosting infrastructure and client support that includes website, application and database hosting, managed services, collocation and broadband services, as well as intuitive web-based collaborative technologies such as podcast management and hosting, instant messaging and web surveys. Through the software as a service format, users are empowered to easily maintain a powerful, interactive web presence that boosts visibility and customer attraction. SolidSpace LLC is headquartered in Winston-Salem, N.C., and is a portfolio company of SilkRoad Equity LLC (http://www.Silkroadequity.com). Pendulab is the developer of the AffiliateShop affiliate management products, ChatBlazer Enterprise real-time communications tools and InstantEngage live customer service chat products. For more information, visit http://www.solidspace.com.
# # #