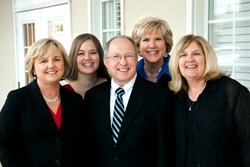 Chattanooga, TN (PRWEB) May 20, 2013
Audiology Services of Chattanooga has added a weekly blog to their website where the audiologists will share hearing healthcare advice and tips. Audiology Services of Chattanooga has launched a blog on the company website to share hearing health tips with area residents on an ongoing basis.
The freshly created blog will showcase weekly posts from the three audiologists at Audiology Services of Chattanooga covering an extensive range of themes including new developments in hearing aid technology, the different types of hearing loss, detecting hearing loss in children, and answers to frequently asked questions. New articles will be published weekly and syndicated automatically to the company's Facebook and Twitter pages for wider distribution.
Audiology Services of Chattanooga is encouraging everyone who wears hearing aids in Chattanooga as well as all former and current patients to visit the blog regularly. The blog will expand rapidly over time from its present small size to a library of hundreds of useful articles. Here are just a few examples of articles already published:
Introduction to the Terminology of Hearing Loss Classifications
Factors Affecting Hearing Aid Battery Lifespan
How to Find a Winning Hearing Aid / Cell Phone Combination
Choosing Between One Hearing Aid or Two
To be responsive to the needs of Chattanooga residents, Audiology Services of Chattanooga encourages anyone with hearing loss or who wears hearing aids in Chattanooga to submit additional category or topic suggestions.
Dr. Ken Parker, Au.D.
Dr. Ken Parker, founder of Audiology Services of Chattanooga Inc., grew up in Summerville, Georgia and attended the University of Georgia. He graduated from the Audiology program at Georgia in 1974 and moved to the Chattanooga area shortly thereafter. He completed his Doctorate in Audiology in May of 2001. He made the decision to open his own practice and Audiology Services of Chattanooga began operating in September of 1979. Parker is the Operating Officer and also serves as one of the three audiologists. He is a member of the American Academy of Audiology and various other national and regional Audiology organizations.
About Audiology Services of Chattanooga:
Audiology Services of Chattanooga, Inc. has provided hearing aids in Chattanooga, Tennessee and its surrounding communities for several years. The company offers a full range of diagnostic and preventative hearing healthcare professional services, including hearing aid screening, evaluations, hearing aids sales and rehabilitative and preventative counseling. The staff is dedicated to keeping abreast of the latest improvements in technological advancements in the hearing industry and is committed to offering the most current options to our patients.
Contact:
Dr. Ken Parker
http://www.hearchattanooga.com
Audiology Services of Chattanooga
6151 Shallowford Road, Suite 104
Chattanooga, TN 37421
(423) 822-2359
Audiology Services of Chattanooga
1807 Taft Highway, Suite 6
Signal Mountain, TN 37377
(423) 822-2361