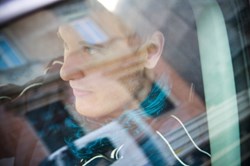 This unique way of delivering information to car owners is provided with no exchange of personal information.
Lexington, KY (PRWEB) September 09, 2013
Researching automobile insurance companies used to include private phone calls to each company to receive a price quote and policy review. The AutoProsUSA.com company has eliminated this method of review by creating its cheap auto insurance companies database online at http://www.autoprosusa.com/insurance.
The new database of companies is part of a review series that has launched this year for car owners online. Instead of providing written reviews, the Auto Pros company has created this database for consumer access online. The input of a zip code is the only requirement that a vehicle owner needs to secure the price quotes available.
"This unique way of delivering information to car owners is provided with no exchange of personal information," a source for the Auto Pros company confirmed.
Insurance companies can negotiate with car owners for an existing policy if requested. Many insurance policies are based upon the initial contract that is created and reviews are typically not made each year in effort to reduce the policy premiums.
The search tools launched online can allow a person to review renewal policies from competing companies with the click of a button.
"Companies market low rates, but often produce rate card prices when final quotes are distributed," the source added. The information that is now distributed to car owners using the insurance companies database is among the lowest currently provided due to the inclusion of broker rate data.
All information that is sourced for the company database online comes from trusted third parties that offer real time information and updates for car owners. The launch of this database has virtually eliminated any telephone contact required with insurance agents or other companies to achieve a negotiated car insurance rate.
The car insurance search system is now in combination with a warranty search tool created exclusively for owners of used vehicles to research better policies online. Each of these tools can be accessed through the Auto Pros company.
About Auto Pros USA
The Auto Pros USA company has programmed and launched several databases this year that are designed to inform consumers and connect these consumers with needed automotive services online. The used auto parts database that is currently available connects car owners and mechanics with parts fulfillment online. The Auto Pros USA company launched its company in 2012 and has quickly grown into a resource used daily by thousands of people online. This company now refers auto owners to insurance and warranty information through its database search tools online.