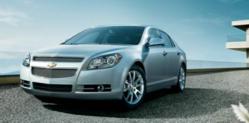 (PRWEB) November 18, 2012
Launched earlier this year, Fast Quotes Direct is happy to announce they have studied users behavior on their site and taken what they have learned to make the process that much easier.
After following up with visitors of the site who volunteered to take a survey on the user experience of trying to get the cheapest insurance quotes they found that the most important thing was to focus on keeping it simple.
Cheap Car Insurance Quotes Made Easy. Try http://FastQuotesDirect.com Today!
More features weren't appealing to users questioned as they preferred to get the results they needed the easiest way possible and make the rest of the decisions on their own. What was more important to them was knowing that the result given were competitive and with trusted insurance providers.
Now visitors can receive offers from the top insurance companies in their area in basically in one simple step. Entering in their zip code. From there, they can decide who they want to complete a quote from based on the offer given and how it suits them.
Many users will compare at least 3 if not all offers as they know that their are additional savings available through the providers form. A process that has been leading to savings on average of around 40%
To try out the new simplified system, visit http://FastQuotesDirect.com today