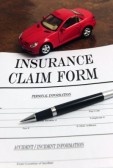 (PRWEB) May 01, 2012
Although not as highly publicized as murders and robberies, car insurance fraud has recently become a real epidemic in this country. Recent studies suggest car insurance fraud costs the United States $2.5 billion each year, resulting in higher costs for everyone. The state of New Jersey accounts for $100 million a year in fraud alone.
New Jersey's number of car insurance fraud claims are quickly rising as doctors, chiropractors and lawyers all work together to coerce those involved in car accidents to help them file fraudulent claims. This has resulted in a 25% increase in insurance premiums just in the past few years.
According to experts at http://www.autoinsurancerate.com, the scheme often involves the elderly and non-English speaking individuals. The typical scenario involves a person who gets into a car accident and receives minor injuries. So the person goes home and sees a white van parked outside their home a few days later. A stranger emerges from the van and convinces the victim that they are from the insurance company and the person needs to see a doctor. The victim is then taken to a chiropractor and treated, even though the victim insists he is not injured. He is then instructed to see a lawyer down the hallway. These scammers promise the victims large amount of money they never see.
This is just one of the schemes used to defraud car insurance companies. It is important to know that insurance companies will never come to your door and coerce you to go see a doctor. If you suffer injuries from a car accident, you should always see your own doctor and notify the police if anyone comes to your home and harasses you.
It helps to be an informed consumer of car insurance. Protect your identity and stay current on the latest automobile news by logging on to AutoInsuranceRate.com. AutoInsuranceRate.com can help individuals search for affordable car insurance, obtain quotes and answer any questions they have about car insurance. AutoInsuranceRate.com is a one-stop shop for obtaining the latest news and tips for safe driving. Everyone needs car insurance, but you don't have to pay an arm and a leg for it. Log on and compare quotes today. You will be amazed at all the information you can find to help you become a safer driver and save some cash in the process.