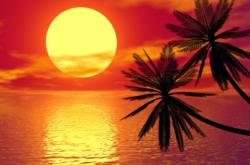 "We will match online booking companies prices like Expedia, with the added services of using a travel agent."
Zimmerman, MN (PRWEB) May 27, 2012
According to a recent study, 41 percent of those planning to take a family vacation this year said they have not yet decided on a destination, but thanks to one vaction and travel site, travelers across the globe will now receive the best of both worlds when it comes to low prices and services.
"We specialize in Caribbean and Mexico all inclusive vacation packages, family vacations and honeymoon packages," said Scott Shaver, owner of GMS Vacations. "We will match online booking companies prices like Expedia, with the added services of using a travel agent."
What sets GMS Vacations apart from other companies, Shaver said, is that it has years of industry experience with both the knowledge and firsthand experience to help travelers decide which destination or resort is best for them.
"We can provide customers with a wide variety of travel options from a number of different travel suppliers to countless popular destinations," Shaver stressed. "Plus, we have all the travel information you need, from the best attractions to see, the most exciting activities to do, and the most affordable way to get there."
The company's price matching and added services could prove to have perfect timing.
According to NDP Group, an industry leader in market research, consumer trends, and spending habits, the number of consumers searching online for family vacation packages has increased by 20 percent over the past three months, which is up from a year ago.
"We understand that you may feel limited by your vacation budget," Shaver noted. "That's why we're dedicated to helping you receive the best possible value. Best of all, you'll receive all of our professional guidance at no extra cost."
Michele Fitzner, 35, of Minneapolis, MN said she gives the travel site two thumbs up.
"After hours of frustrating research to find the perfect Caribbean/MX vacation, we called GMS Vacations to help. We worked with Scott, who was great," Fitzner said. "He is very laid back, listened to all of our desires and worked hard to achieve our goals. He gave us full service and great advice for the areas being considered and never pressured us throughout the process. He was very patient and stuck with us until we found exactly what we are looking for."
When asked why those looking to book vacations should choose GMS Vacations over companies like Expedia, Shaver said, "As your personal travel agent, we'll devote time and effort to making sure you're happy with your travel options. If you need any assistance, we're just a phone call or e-mail away, so you'll receive the immediate attention you not only need, but also deserve."
For more information about GMS Vacations, please visit: http://www.gmsvacations.com