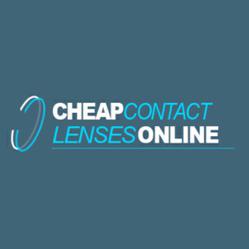 ...consumers shouldn't have to spend countless hours jumping from site to site, clicking and comparing the day away in order to find the best prices for their lenses.
Sarasota Florida (PRWEB) March 06, 2012
Born from the fact that traditional methods of researching contact lenses is hard on the eyes and tiresome on the mind, cheap-contactlensesonline.com is giving consumers 20/20 vision so they can purchase premium brands for the absolute lowest prices – quickly and efficiently.
"A contact wearer myself, I know firsthand that a site like Cheap Contact Lenses Online is long overdue; and will be greatly appreciated by those who have experienced how maddening shopping for lenses can be," says Andy Carl, CEO and Owner of the new site. "Using our service will deeply reduce the time and frustration one usually invests in the lens search process, and he or she will end up with the same great product in the end."
Similar to how Kayak.com has taken the exasperating legwork out of exploring airline flights and travel accommodations, Cheap Contact Lenses Online provides a valuable resource by directing the consumer to the definitive best deal on the web. And also like Kayak, it's not only about finding the cheapest alternative, but also discovering the most affordable option for the finest and most recognized brand names available.
"Let's face it, shopping for contact lenses isn't the most exciting activity in the world – but that doesn't t mean the process must be so mundane either," Carl continues. "Consumers deserve to be informed, and I've always felt that the power of the internet should allow for more; consumers shouldn't have to spend countless hours jumping from site to site, clicking and comparing the day away in order to find the best prices for their lenses."
From Acuvue, Air Optix, Proclear, and Focus to other major brands like Bausch & Lomb, Biofinity, and more, Cheap Contact Lenses Online scrapes websites large and small to find the lowest price for the specific lens one might be seeking. By comparing prices from Vision Direct, LensMart, Walgreens, Lens.com, Contact Lens King and other key retailers – and then linking the customer directly to each specific site so they can complete the checkout process – Cheap Contact Lenses Online is virtually the first and last stop in the shopping experience. Not to mention that Cheap Contact Lenses Online grants access to the latest and most attractive coupon codes and discounts offered by those same retailers.
"At the end of the day, these are contact lenses we are talking about; items that millions of people use and rely on every single day in order to see their world clearly. With something that carries such importance, why skimp or settle for a lens with which you are unhappy in the long run?" questions Carl.
The site itself is managed by Good Deal Hunting, a corporation known for operating OnlineColorBrochurePrinting.com and Order-BusinessCardsOnline.com – two other sites which follow the same playbook to facilitate the purchase of products that are offered by a number of different suitable retailers at varying price points.
"Why did we build Cheap Contact Lenses Online? To affordably and efficiently put the very best contacts in the hands – and eyes – of the people that need them most. That's why we are here."
ABOUT CHEAP CONTACT LENSES ONLINE
Cheap Contact Lenses Online is a website dedicated to improving the way consumers shop for contact lenses. Aggregating contact lens purchase options found across the web into one website, Cheap Contact Lenses Online has streamlined the purchase process by allowing contact lens seekers to research a number of different lenses, find the lowest prices and related discounts for preferred brands, and complete checkout in just a few clicks. More information can be found at cheap-contactlensesonline.com, and interested consumers can connect with the company on Facebook and/or through Twitter.
###