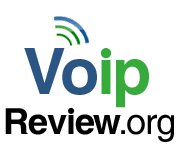 IP faxing is a great way to send faxes on-the-go, and it's cheaper than traditional faxing. Businesses will save on paper and ink costs without losing fax functionality.
(PRWEB) April 04, 2013
Even with recent advances in technology, the fax is still an important tool for most businesses. A great way to retain the utility of faxing while saving money is by switching to an IP faxing solution.
IP faxing is a service most business VoIP (Voice over Internet Protocol) providers offer. IP faxing uses the Internet to send faxes. With IP faxing, users can send and receive faxes from their PC or smartphone, or from a regular old fax machine. This means that businesses can still send and receive faxes as needed, without maintaining the complexity and cost of an older faxing setup. Businesses that want to save money with IP faxing should look no further than this list of top IP faxing providers, courtesy of VoIP Review.
1.) RingCentral
RingCentral is a business VoIP provider that offers IP faxing. For $6.95/month, RingCentral offers a plan that includes 500 free fax pages/month. They also have plans that include 1,000 or 2,500 pages/month, which cost $19.99 and $49.99/month respectively. With these three options, a business can select an IP faxing plan based on the amount of faxes they expect to send and receive.
RingCentral's IP faxing service also includes the ability to sign faxes electronically, and a text alert feature that notifies the user any time they receive a fax. RingCentral also offers toll-free or local fax numbers for a one-time $30 fee.
2.) Nextiva
Nextiva has three IP faxing plans. They have a plan that includes 500 pages/month ($4.95/month), one for 1,000 pages/month ($12.95/month), and one with 3,000 pages/month ($29.95/month).
Nextiva supports four different ways to send faxes. Users can send faxes by email, with their cell phones, using traditional fax machines with IP faxing adapters, or directly from Microsoft applications like Word and Excel.
3.) Popfax
Popfax's IP faxing plan costs $4.99/month, but does not come with any free monthly fax pages. However, Popfax will only charge for sent faxes ($0.06/page), meaning the business never pays for incoming faxes.
Popfax supports number portability, meaning a business can keep its current fax number. Their website is easy to navigate, and subscribers can use it to send faxes directly.