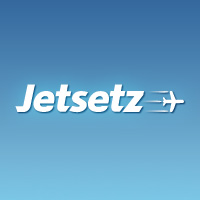 "This new partnership will allow us to save our client's even more money on flights to India".
San Diego, CA (PRWEB) July 11, 2012
Jetsetz, Inc. is an online travel agency that specializes in selling discount international travel. Jetsetz has developed a unique "multi-threading booking technology" that enables it to connect to multiple airline databases simultaneously. This technology allows Jetsetz.com to connect to sources of retail as well as wholesale airline ticket inventory. As a result of this new partnership, Jetsetz will now be able to access, display and sell wholesale flight inventory directly to the public through its website – Jetsetz.com. In many cases, this wholesale flight inventory is substantially cheaper than the retail flight inventory found on many travel websites.
Wholesale Flights To India
"We are very excited to finalize this partnership with our Indian wholesaler", states Steve Barber, CEO of Jetsetz, Inc. "This new partnership will allow us to save our client's even more money on flights to India". "As a result of this partnership we now have some of the cheapest flights to India", states Erica, COO of Jetsetz, Inc. They will find discount flights on all major airlines that fly to Delhi (DEL), Mumbai (BOM), Bangalore (BLR) and Chennai (MAA) as well as all of the other smaller airports in India. "The nice thing about our India wholesaler is the quality of their inventory, states Steve. They work with all of the top domestic and international carriers that fly to India. So not only are we able to offer our customers cheap flights to India but many of these airlines offer direct flights, great schedules and minimal layover times as well. We believe that many of our business travelers will also appreciate this partnership as they will be able to save time and money on their flights to India.
Discount India Business Class
Traveler's that wish to travel a little more comfortably to India, are also in luck as Jetsetz.com offers wholesale business class flights to India as well. "Travelers interested in flying business class to India from either the US or Canada can search our wholesale business class airfares and save a tremendous amount of money", states Erica. For example, traveler's interested in purchasing cheap business class flights to Mumbai (BOM) can now save from $500 - $1,000 per ticket by purchasing a wholesale airline ticket through our website", states Erica.
Great Customer Service
Jetsetz works hard to support their wholesale partnership with great customer service. "Even though we are selling our partner's discounted flight inventory, we are still the point of contact between the wholesaler and the customer", states Erica. Most wholesalers prefer not to deal with the general public, so we provide that liaison between the client and the wholesaler. "This works well for both the customer and the wholesaler", states Steve Barber. "The customer receives our high level of service and the wholesaler deals with a professional travel agent who understands the complexities of booking a wholesale international airline ticket. "Our primary goal with this new working relationship is to make both our client and the wholesaler happy." If we can make our client's happy by saving them money, while also making our wholesaler's happy by simplifying the booking process, then everybody wins". This new relationship truly is a "win/win", states Steve, "which are my favorite types of working relationships".
About Jetsetz.com
Jetsetz.com is an online travel website that enables travelers to search for and book discount flights, hotels, rental cars and travel insurance. Jetsetz.com is owned by Jetsetz, Inc., a California Corporation that is located in San Diego, California. For more information about the website and the company, please visit Jetsetz.com.