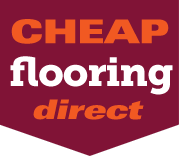 Choose the best wood flooring for your home!
UK (PRWEB) April 22, 2013
The latest industry statistics suggest that growth is expected in the construction and flooring sector, particularly over the longer term. This has been borne out by the experiences of Cheap Flooring Direct, which has seen a significant growth in the number of new business enquiries and commissions in the past year and has experienced a strong pipeline of new orders and rising revenues.
What the Headline Figures Say
The results from the government's ONS report (http://www.ons.gov.uk/ons/rel/construction/output-in-the-construction-industry/december-and-q4-2012/sum-december-q4-summary.html) show that construction output in the final quarter of 2012 saw 0.9pc growth, in comparison to quarter three. This rise effectively saw a halt in the decline that started towards the end of 2011. The boost has been attributed to higher demand in the infrastructure and private-housing sectors, growing by 4.2pc and 5.9pc each. New work volumes also grew by 1.6pc.
The Industry Is Set for Growth
The floor and wall covering industry is worth £2 billion annually and it employs around 20,500 skilled tradespeople across 6,318 businesses. According to IBISWorld's latest report (http://www.ibisworld.co.uk/market-research/floor-wall-covering.html), the sector's revenues look set to recover after a period of depressed activity. Companies such as Cheap Flooring Direct have certainly found this to be the case, with a wave of increased sales enquiries this year from private and commercial customers.
A Growth Market
It seems that many homeowners and commercial property owners are keen to upgrade their properties without spending excessively and are investing heavily in upgrades via DIY methods. The flooring and wall covering industries may be mature and expected to grow largely in line with the economy as a whole in the longer term, but the public's demand for affordable home-improvement products looks set to remain strong, particularly in the DIY flooring sector. The effects of fashions and changing trends are encouraging many homeowners to improve their current living conditions rather than consider moving house. This is another example of where sluggish market activity in one sector (the housing market) provides unexpected benefits for businesses in the home-improvements sector.
To find out more, please visit: http://www.cheapflooringdirect.co.uk