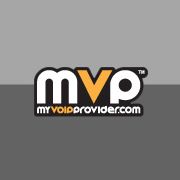 Residential VoIP subscribers can call China for as little as $0.01/minute. Some providers also offer unlimited international calling plans.
(PRWEB) April 05, 2013
If there's one thing most traditional phone users can agree on it's that international calls are expensive. Calling a friend or family member living in China, for example, can cost upwards of several dollars per minute. Even with a plan from AT&T, subscribers will end up paying in excess for a call to China, either by the minute or by the month. The AT&T Voice International plan costs $40/month, but calls to China still cost $0.10/minute.
Residential VoIP (Voice over Internet Protocol) providers, on the other hand, charge significantly lower per month rates for phone service with better international rates on top of it.
Customers looking to call China for cheap should look no further than VoIP. That's why My VoIP Provider created this list of the top residential VoIP providers that offer cheap calls to China.
ITP
ITP has a global unlimited plan that costs $24.95/month, and includes unlimited international calling. The plan offers unlimited calling to more than 60 different countries including China, India, and the UK.
Subscribers that choose ITP's residential basic plan only pay $9.99/month. With that plan, subscribers can call China for only $0.03/minute.
VOIPo
Residential and business VoIP provider VOIPo has a promotion right now that offers 2 years of residential VoIP service at a discounted rate. With this plan, subscribers will only pay $6.21/month when averaged out over 24 months.
The plan includes 60 free international minutes every month for subscribers to call any country. After that, however, the provider has a low $0.02/minute rate on calls to China.
Axvoice
Axvoice offers one year's worth of residential VoIP service for $75/year, which averages out to only $6.25/month. Subscribers can make calls to China for only $0.015/minute with the plan. Axvoice also has a dedicated international plan which costs $16.58/month, and offers free international calls to more than 45 countries.
Broadvoice
Broadvoice offers an Unlimited World Plan which costs $19.95/month. With the plan, subscribers get unlimited calling to 28 countries including China, France, and Germany. However, if a customer wants to subscribe to Broadvoice's slightly cheaper Unlimited USA Plus plan, they will only pay $0.02/minute for calls to China.
Phone Power
Phone Power is one of the top VoIP providers out there for international calling, and they have a special offer going on for new subscribers right now for two year's worth of service at $146.76. That totals out to only $5.99/month. The residential VoIP plan includes 60 free international calling minutes every month, and after a customer has gone through those minutes, calls to China are only $0.02/minute