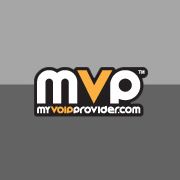 From the ballpark to the home garden, upgrading to VoIP technology for the cheapest phone service out there is a great spring decision that will last all year
(PRWEB) April 04, 2013
The changing of the seasons is a great time to make some changes to the home phone bill. Users who switch to an Internet-based phone provider often see an 80% difference on their monthly phone bills. Internet calling is also known as VoIP (Voice over Internet Protocol). VoIP is a much cheaper alternative to traditional phone providers for phone service.
This spring, as users do some spring cleaning and spring upgrades, My VoIP Provider reveals the top 5 spring items that cost more than a month of cheap VoIP service.
1. A Hot Dog and Beer at the Ballgame
Take mobile VoIP out to the ballgame, and know that the hot dog with some extra relish and a cold cup of beer is more expensive than a month's worth of phone calls using VoIP. The total price of a hotdog and a beer to wash it down at the ol' ball game is about $12 these days. Some VoIP providers like VOIPo charge less than $6.50/month with easy two-year contracts. So for half the price of lunch, users can enjoy cheap phone service that will last all baseball season long.
2. Garden Gloves
Spring is the perfect time for new things, like new herbs and flowers in the garden, and new cheap phone service for the house. Residential VoIP providers often charge less than $10/month per line, with VoIP providers like AxVoice and Phone.com offering monthly rates for less than $7/month per line. That's nearly half the price of some springtime gardening gloves, and a third of the cost of new rakes and garden shears.
3. Flip-Flops
Temperatures might rise in springtime, but that doesn't mean that the phone bill has to rise as well. By using VoIP service, users get a flat low rate all year round with unlimited nationwide calling. In fact, VoIP is cheaper than a new pair of spring flip-flops. Flip-flops runs anywhere from $15 a pair to $40 a pair for fancier footwear. For a fraction of the cost, users can enjoy cheap phone service all year long, and enjoy such perks like caller ID, call blocking, and 3-way calling.
4. A Pack of Allergy-Friendly Tissues
As allergy sufferers know, spring season is allergy season. As allergy warriors stock up on eye drops and antihistamine sprays, they can rest assured that at least their VoIP service is cheaper than a 4-pack of tissues. A pack of tissues with allergy-friendly aloe will cost buyers around $9.99 a pack, whereas Phone Power, one of the 100 Best VoIP Providers, is less than $4.99/month per line. Sneezing and weezing isn't fun, but saving money each month certainly is.
5. Sunglasses
One pair of shades will cost users more than an entire year of cheap phone service. For instance, ITP users only pay around $120/year for their phone service, whereas a new pair of nice sunglasses will cost around $150. There's nothing cooler than cheap bills each month, especially when it comes with free features like call forwarding, music on hold, and the popular Do Not Disturb feature, which blocks calls as users relax in the sunshine.
From the ballpark to the home garden, upgrading to VoIP technology for the cheapest phone service out there is a great spring decision that will last all year.