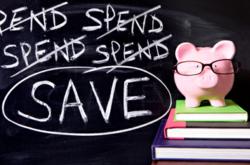 Jupiter, FL (PRWEB) December 29, 2011
New Years Eve 2012 is right around the corner and TextbookLand is preparing to ring in the new year by saving students thousands of dollars. Their new search engine allows college students to search for, buy and sell cheap textbooks online in a matter of seconds. The best part about the brand new textbook search engine is that it is absolutely free to use – there are no hidden fees!
The new service that is being offered allows students to search by title, author or ISBN of a textbook and TextbookLand will return a list of cheap textbooks matching the search criteria. The textbook price comparison search returns both new and used textbooks that students can purchase directly online.
"We want students to save as much money as possible in 2012 and TextbookLand is the perfect free utility for them to find and buy cheap textbooks online," says owner David Batchelor.
On top of giving college students a free search engine to purchase cheap textbooks, TextbookLand.com also offers the ability to sell used textbooks online. Their search engine also displays buyback prices for used textbooks, helping students make the most money possible selling back their old textbooks.
Start off the new year right by saving thousands of dollars on college textbooks with TextbookLand's price comparison search engine.
About TextbookLand
TextbookLand is a search engine for students to sell and buy cheap textbooks online. The company was founded in 1999 and since its inception has completed over two million price comparison searches which has saved college students thousands of dollars in new and used textbooks.
For more information on how to start buying cheap textbooks online, please visit http://www.textbookland.com or call 866.437.3331. You can also email dave(at)textbookland(dot)com for additional information.
# # #