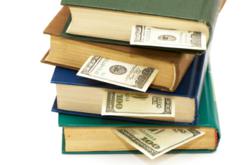 Jupiter, FL (PRWEB) November 15, 2011
College students across the country are gearing up for Thanksgiving 2011 as the fall semester slowly comes to a conclusion. Once the semester is over, students will be left with hundreds of dollars in used textbooks that will more than likely collect dust. TextbookLand hopes to help students sell old textbooks online for the most amount of money possible with their brand new price comparison service – best of all, it's free to use!
Much like their search engine which aids students in buying cheap textbooks online, TextbookLand's buy back price comparison searches by the books title, author or ISBN. Once a student types in one of those fields, a list of merchants will be displayed that shows how much they are willing to pay for the used textbook – it's extremely simple to use.
Owner David Batchelor states: "I was once a college student and I remember how difficult it was to sell back my used textbooks. TextbookLand was created so that college students could easily find and compare prices for old books that they would never use again and then sell them right online."
The goal of TextbookLand's new book price comparison service is to allow students to sell back their used textbooks for the most amount of money possible. Everyone could use a little extra cash for the 2011 holiday season and TextbookLand.com hopes to help out college students with their new free online service.
About TextbookLand
TextbookLand, which was founded in 1999, has been helping college students across the country find new and used textbooks for the cheapest possible prices available. Over one million searches have been completed using their free textbook search engine and that number continues to rise each year. The company prides itself in being the most efficient and reliable textbook buying and selling tool for college students and are constantly making improvements to their service.
For more information on how to get started using their free textbook search engine, please visit http://www.textbookland.com or call 866.437.3331. You can also email dave(at)textbookland(dot)com for additional information.
###