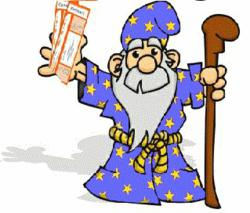 (PRWEB) April 18, 2013
Once they finish up their three-game set with the Cincinnati Reds on Wednesday night, the Philadelphia Phillies will return home to face two more N.L. Central squads in an eight-game homestand.
The St. Louis Cardinals and Pittsburgh Pirates will be making their only trips to Philadelphia in 2013, and for fans that are looking to purchase Phillies tickets for any of those games, Whiztix.com is the place to go.
Whiztix, a ticket-comparison site, aggregates the listings from multiple ticket-selling websites, enabling fans to conveniently sift through all of the available options on just one webpage.
The Phillies are hoping that a return to hitter-friendly Citizens Bank Park will rejuvenate their bats a little. After averaging 5.5 runs per game in their first six home games, the Phils have managed just eight total runs in their last five games since going back on the road. They will have a chance to add to that total when they resume Tuesday's night game, which was suspended in a scoreless tie in the ninth inning, on Wednesday evening in Cincinnati.
The good news is that despite the Phillies' offensive woes, they still have a .500 record on their road trip thus far, and for that, they can thank their pitching staff. Dating back to April 9th, Philadelphia's starters have turned in seven straight quality starts and have posted a lights-out 1.66 ERA in the process.
Cliff Lee has been the Phils' most consistent starter in the early stages of the 2013 campaign, going 2-0 in three outings with a 1.52 ERA. He is expected to start Saturday's game against St. Louis and next Thursday's match-up with Pittsburgh.
The Phillies will welcome in the Cardinals for a four-game set beginning on Thursday. Due to superb starting pitching, St. Louis currently leads the N.L. Central with an 8-5 record. The Cardinals' five starters are a combined 7-2 on the season, and four of the five have an ERA of 2.05 or lower.
After St. Louis leaves town, Philadelphia will host its cross-state foe for a four-game series starting on Monday. Just like the Phillies, the Pirates have a 6-7 record on the year. Offensively, Pittsburgh has been sparked by leadoff hitter Starling Marte, who has a .370 average in his first 54 at-bats. Also, Jason Grilli has been a perfect 5-for-5 in save opportunities and is yet to give up a run this season.
The cheapest opportunity for Phillies fans to check out the Cardinals is on Thursday, when tickets are currently starting at just $10 apiece on Whiztix. Phillies-Pirates tickets can be purchased for as low as $11 for Tuesday's game.
Bradford Conners is a student at Penn State University and a writing intern for Whiztix.com. Whiztix.com is a free to use ticket search engine which compiles results from all the best and reliable websites on the resale market in one place.