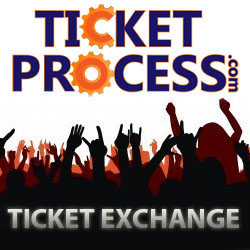 (PRWEB) October 02, 2012
The UFC has learned of the benefits of bringing their incredibly entertaining league to Canadian soil in recent years, and http://www.ticketprocess.com is ready to put UFC fans all over North America in a great seat for a great price. The online ticket giant recently attained a large inventory of UFC 154 Montreal tickets, and they will be making them available until they are completely out of stock by way of their easy-to-access and simple-to-use website. Much like a successful UFC fighter, Ticketprocess.com does not mess around when it comes time to put up or shut up, and their industry leading satisfaction guarantee is a sign of their confidence and efficiency. Anyone who is interested in UFC tickets should bookmark the site and pay them a visit soon.
UFC 154 will be the prolific league's third visit north of the border in this calendar year, and the lineup is filled with Canadian-born fighters looking to defend their honor and earn pride and respect from the hometown fans that are sure to pack the Bell Centre to the rafters come Saturday, November 17th. The event is being headlined by the single greatest Canadian mixed martial artist of all time, Georges St. Pierre. St. Pierre will be looking for a colorful and convincing victory over America Carlos Condit, who has amassed an impressive 28-5 record over the course of his MMA career.
The main card also includes Canadian Mark Hominick, who made his way into the UFC by compiling an impressive 21-0 record as a professional kick boxer. He will face American Pablo Garza, a wiry Featherweight that is known in fighting circles as "The Scarecrow". The six fights on the preliminary card include six Canadians, two of which will be doing battle with one another.
The scene is sure to be electric, and the night is sure to be action-packed once the doors open at the UFC Bell Centre on November 17th, and anyone with a notion to buy St. Pierre vs. Condit tickets and see the incredible action unfold before their own eyes would be wise to visit TicketProcess.com as soon as possible. With prices that are as low as the Internet allows and guarantees that ensure every part of the ticket buying process will unfold without a hitch, it should come as no surprise that TicketProcess.com has staked their claim atop the large and crowded online ticket marketplace. The site can be conveniently accessed using any iPhone, or by way of the Android Marketplace.