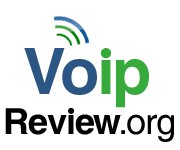 Springtime is a great time to start saving money for the rest of year, and VoIP Review is here to announce the top 5 home phone VoIP providers that help users save money for a rainy day
(PRWEB) April 10, 2013
"April showers bring May flowers", and there's nothing quite like a little extra cash for a rainy day. There are lots of ways people can save some extra money this year, but one of the best ways is by upgrading to VoIP phone service.
As traditional phone service users know all too well, phone service with a traditional provider is anything but cheap. Traditional providers like AT&T and Sprint charge anywhere from $80 to $100/month for phone service. Cheap residential VoIP service providers transfer phone calls over the Internet, which means they don't need to depend on copper landlines. This makes calling quite cheap, at around $8/month per user.
Springtime is a great time to start saving money for the rest of year, and VoIP Review is here to announce the top 5 home phone VoIP providers that help users save money for a rainy day
1. Axvoice
For the same price of one month of traditional phone service, Axvoice users can get a whole year's worth of excellent VoIP phone service. Axvoice offers an incredible deal for its users, with a year of phone service priced at $99/year, which is only $8.25/month per line. The basic residential package comes with 30 free features, like 3-way calling, call forwarding, and voicemail. And of course, Axvoice, like all VoIP providers, offers unlimited nationwide calling. Users never have to worry about long distance fees, and can instead enjoy savings that pile up each month.
2. ITP
For less than the price of an umbrella, ITP users can enjoy superior phone service all spring long and all year round. ITP's basic residential VoIP plan starts at just $9.99/month per line for unlimited calls throughout the US and Canada. However, ITP's real specialty is its cheap international rates. For a few cents a minutes, users can call Germany, France, or Japan, among dozens of other countries. ITP offers cheap international plans for only $24.99/month per line, saving international callers quite the pretty penny.
3. VOIPo
VOIPo offers one of the cheapest residential VoIP plans available, starting at $6.21/month per line with a two-year contract. That cheap price still comes with 40 features, like a telemarketer block, caller ID, call waiting, and many others. When users are stuck at home in the rain, at least they have cheap VOIPo phone service to make unlimited calls to pass the time.
4. Phone Power
With Phone Power, users can buy one year of home VoIP service and get the next year for free. Users pay a flat $199 for two year's of service, which measures out to an average $16.58/month per user. Phone Power includes an iPhone mobile app option so users can utilize cheap mobile VoIP wherever they go once the rain clears.
5. Voip.com
VoIP.com offers their standard residential VoIP plan for $14.95/month for a two year contract. Users have the option to use their current phone number with their new VoIP.com service, or they can pick their own virtual number. Virtual numbers allow users to chose their own area code, and all calls to and from that area code will become cheap local calls. Not only do VoIP.com users save some money for a rainy day, but their callers get to save money too.
VoIP users can't stop the rain, but they can stop paying outrage phone bills. VoIP is simply the best phone service for cheap calls all spring, and all year long.
According to VoIP writer Rachel Greenberg, within the coming years, more and more people will be switching to VoIP. In fact, within a matter of years, customers can expect a great change in the national telecom structure. VoIP is the service of the future, and customers can start taking advantage of savings right away.