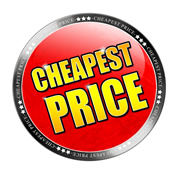 San Francisco, CA (PRWEB) April 07, 2012
The leading web hosting review & rating website Top-Cheap-Web-Hosting.com announces that WebHostingHub is awarded as one of the best cheap WordPress hosting 2012, based on the WordPress compatibility, installation, loading performance, technical support, and price.
Who is WebHostingHub?
It's also named as Web Hosting Hub. Many people might not hear the brand often before 2010, but now it's rated as top 5 web hosting in many major web hosting review sites. WebHostingHub is designed for personal and small businesses, the sister brand of InMotion hosting. WebHostingHub offers a single all-in-one shared web hosting plan at an affordable price, with 1 free domain name; unlimited hosting websites on 1 account, disk space and monthly data transfer; 90 days full money back guarantee; $75 free Google AdWords Credit; $75 free Bing/Yahoo Search Credit; etc.
How is WebHostingHub Different?
WebHostingHub WordPress hosting actually far exceeds the minimum requirement on running WordPress by a combination of the following features. These help WebHostingHub WordPress hosting fast, reliable, flexible and secure.
1) both PHP 5.2.17 and 5.3.10
2) MySQL 5.2
3) Apache2.2 module mod_rewrite for URL rewrite
4) PHP memory_limit = 512MB
5) run PHP as suPHP for improved WordPress security
6) 1-Click for WordPress installation and upgrade
Meanwhile, WebHostingHub utilizes all DELL branded servers with 4x Intel XEON E5502 and 32GB RAM, and the BGP4 network infrastructure.
As a result, introduced by TCWH editors, WebHostingHub is one of the best 3 budget web hosting on WordPress loading speed, reliability, and security. Their WordPress hosting is 400% faster than the average number of all shared web hosts under $5/mo.
WebHostingHub WordPress Hosting Price?
WebHostingHub WordPress hosting is pricing at $6.95/mo regularly, but now it offers all readers with a special discount at $3.95/mo by following this promotional link. It includes 1 free domain for life (usually $12/year), capability to host multiple websites on 1 account, $75 free Google AdWords Credit, and $75 free Bing/Yahoo Search Credit. By a 3 years' contract, the consumers actually don't pay a penny on the WordPress hosting.
To learn more, visit http://www.top-cheap-web-hosting.com/web-hosting-guide/webhostinghub-wordpress-hosting-review for the in-depth review about WebHostingHub WordPress Hosting.
About Top-Cheap-Web-Hosting.com
Top-Cheap-Web-Hosting.com (TCWH) is an independent web hosting review website, rating web hosts based on the real experience and comments received from real customers. TCWH is designed to help people find the best web hosting deal at an affordable rate. Visit Top-Cheap-Web-Hosting.com for more information about web hosting market.