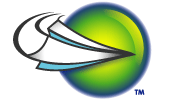 We search over a dozen of the biggest meta search sites for you. It's a meta meta-search site.
London, United Kingdom (PRWEB UK) 16 April 2013
Travelers in the market for a romantic April interlude in the City of Lights might want to take care when deciding which on-line flight finder to go to purchase cheap flights.
Many travelers turn to popular travel meta search sites like Kayak, Momondo and Hipmunk, which scan the internet for fares and produce a list from which budget conscious travelers can find and book their flights. But are those fares absolutely everything the Internet has to offer and, more importantly, do they truly represent the lowest prices out there?
Definitely not, according to Shah Sid, CEO of search site CheapFlightsFinder.com.
"It is just not the case that those sites are always hitting on the cheapest flights available online," he says, "In fact, consumer studies have shown that various meta search sites, when surveyed, can come up with wildly varying fares for the same ticket. "
"Most travel experts will tell you that the only way to really be sure you are getting the cheapest available fare is to hop around from meta search site to meta search site until you've got a full overview of what's available," says Sid. "At cheapflightsfinder.com we eliminate the need for all of that. One search, that's it. We search over a dozen of the biggest meta search sites for you. It's a meta meta-search site."
And there is evidence to back that statement up. In a recent fare-by-fare comparison of meta search sights Hipmunk, Momondo and Kayak, air fares to Paris, from New York and London Gatwick, fares varied anywhere from 6 to 35%, in difference, and in each comparison, CheapFlightsFinder.com returned the lowest fare.
A search for round-trip New York to Paris fares on flights departing April 20th and returning the 27th produced fares averaging $1185 on the meta-sites and $1124 on cheapflightsfinder.com; a savings of 6%. A search for London Gatwick to Paris round trip fares for the same dates produced fares averaging £256 on the meta sites, compared to £190 on CheapFlightsFinder.com – for a whopping 35% savings.
"It's just a matter of getting the widest possible picture of all the available fares out there. That's what we do at CheapFlightsFinder.com.
To learn more, or to book an April stay in Paris, visit Cheap Flights Finder.
About CheapFlightsFinder.com
Launched in 2008, CheapFlightsFinder.com searches more than a dozen of the big-name meta-search and travel agent sites and aggregates those results into a seamless list that travel shoppers can count on to be truly representative of the lowest fares available on the internet.