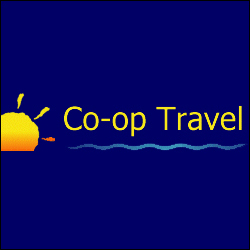 It was a surprise that Jade was top. We thought that people like Shane Ward would be the favourite. But it seems that Jade's over-the-top and fun-loving personality makes her the best person to hit the beach with.
(PRWEB) November 30, 2006
Forget the celebrities fighting to be crowned king or queen of the 'I'm a Celebrity' jungle, or the weekly round of X-Factor contestants.
When it comes to a reality TV holiday companion, former Big Brother star Jade Goody is the person most people would like to go on holiday with.
The online reality TV celebrity survey, by CoopTravelShop.co.uk, saw Jade pulling in 45 per cent of the votes, beating Will Young from Pop Idol into second place (26 per cent) and Shane Ward from X-Factor into third (17 per cent).
The celebrities people would least like to share a sun lounger with are Paul Danan from Love Island, Brendan Cole from Strictly Come Dancing and Nikki Graeme from Big Brother.
Paul Drew, e-commerce Marketing Manager of CoopTravelShop.co.uk, says: "Reality TV contestants are now classed as stars in their own right and with the latest series of I'm a Celebrity now beginning, we thought it would be fun to poll the public on who would make the best holiday companion.
"It was a surprise that Jade was top. We thought that people like Shane Ward would be the favourite. But it seems that Jade's over-the-top and fun-loving personality makes her the best person to hit the beach with."
Coop Travel Shop is part of the £568m turnover United Co-op Travel Group - one of the UK's largest independent holiday retailers and a division of United Co-operatives, providing cheap holidays and bargain holidays to major holiday destinations worldwide.
Contact:
Paul Drew, eCommerce Marketing Manager
United Co-op Travel Group
+44 1782 309582
http://www.cooptravelshop.co.uk
Notes to Editors:
Jade Goody might be the best person to holiday with but here's how to holiday like the stars – without needing their celebrity pay packet.
Barbados: A firm favourite with stars such as Tiger Woods and Hugh Grant.
The high season of Barbados runs from December to April, which is when most celebrities will travel there. But May, June and July is a better time to travel if you don't have a high budget - packages can cost less than half as much, hotels and beaches are uncrowded, and you can often get a table at the best restaurants. It's the ideal time to experience a celebrity lifestyle without needing a celebrity pay packet
Hawaii: You might catch Cameron Diaz and Justin Timberlake surfing the waves in Hawaii. They love the beaches, the surfing and Cameron says it's her paradise. Hawaii is a real hotspot for beach babes and surf dudes alike. Kauai is the most northerly of the eight islands and although the island may still be defined by farming and fishing, the spectacular mountains and lush unspoilt surroundings inspired some of the filming of Steven Spielberg's Jurassic Park. Hawaii's busiest tourist season is during winter (December to February) so holiday outside of these times and enjoy a choice of cheap deals. And the good news is that average temperatures differ very little from winter to summer.
St Tropez: Beyonce is a fan of the beach here and the fact that she can bask in the sun in peace. See if you can mingle with the celebrity crowd, which also includes Kate Moss. Thanks to cheap flights, you can now easily jet to the French Riviera. Spring from April to May is a good time to go, as is Autumn - between October and November, if you like to avoid the crowds and extremely hot weather.
Thailand: Leonardo di Caprio filmed 'The Beach' here and it's now one of his favourite destinations in the world thanks to its mix of breathtaking beaches and culture. There are three general seasons: rainy (June to October); cool (November to February); and hot (March to May). The best time to go is during the cool season, and you'll find every kind of accommodation to suit your budget.
Paris: Eva Longoria isn't a desperate housewife when it comes to Paris. It's Eva's favourite holiday hotspot thanks to its romance and history. Low-cost flights means it's easier and cheaper than ever to get to Paris and there's accommodation to suit all budgets. Spring is the best time to go, August is best avoided as this is the time when most Parisians depart the city and you may find a lot of tourist attractions aren't open as much.
Press Information: Liz Wilson, Citypress: 0161 606 0260 or email liz @ citypress.co.uk
# # #