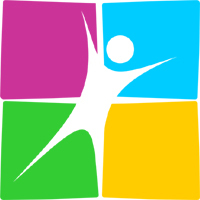 One visit to INeedAHotel.com and you too will be reciting our motto: 'Where else would you go when you need a hotel?'
Ferndale, WA (PRWEB) July 1, 2008
After a two-year redevelopment effort, http://www.ineedahotel.com is proud to announce a grand re-opening with a sale featuring deeply discounted hotel rates.
INeedAHotel.com's marketing team in the field has negotiated and secured discounted hotel rates and offers not typically available on the competitors' websites.
Deals include up to 30 percent off already deeply discounted hotel rates in the most popular destinations, such as Boston, Chicago, Las Vegas, Los Angeles, New Orleans, New York City, San Francisco, and Washington DC, to name just a few!
While INeedAHotel.com offers the best hotel discounts available on the Internet, their reservation system is also the easiest to use. No username or password is required. When you see a hotel and price you like, simply click on Book Now to complete the reservation. Unlike many others, there are never any surprises. The price you see is the price you pay.
"One visit to INeedAHotel.com and you too will be reciting our motto: 'Where else would you go when you need a hotel?'" said Jack Toering, Public Relations Director for INeedAHotel.com.
Some of the great features users can look forward to on a visit to http://www.ineedahotel.com, besides great hotel rates, are, hotel ratings and reviews, and an extensive amount of tourist information for most of the locations. Do you have nice things to say about certain places in the world? Jump up and shout about it because INeedAHotel.com has even added a place for users to rate hotels and offer tourist information about them. The most trust-worthy hotel reviews, are provided by those who actually stayed there, Jack added.
INeedAHotel.com's search engine will connect users to the largest selection of hotel accommodations throughout the world and it offers one of the most diverse methods of searching for hotels available on the Internet. Users can search for hotels by city, by name, near airports, landmarks, universities, athletic stadiums, concert venues, and even by address.
About INeedAHotel.com, LLC:
Outstanding member in the field of travel since 1999.
Contact:
Jack Toering, director of public relations
INeedAHotel.com, LLC
616-890-5088
http://www.ineedahotel.com
###