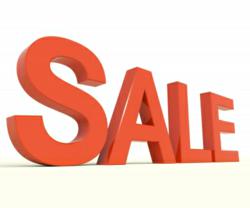 Philadelphia, PA (PRWEB) September 12, 2012
The BlackBerry 8530 Curve is an affordable cell phone, priced at $64.99 that has become the budget-conscious choice of a majority of shoppers in August at CellularCountry.com.
The affordable price is not the only attribute that has gotten shoppers buzzing about the 8530 Curve. This cell phone from BlackBerry contains a depth of features that few brands can offer. The 8530 Curve is a one-stop access to social media and interconnectivity. It has applications for Facebook, Twitter, and Flickr. This cell phone also comes with a Wi-Fi feature that enables users to access the Internet and stay connected for a long period of time.
The charm of the 8530 Curve lies in its power to connect. It has drawn loyal Cellular Country and new shoppers alike because of its affordable price and the connectivity it offers. The value that it offers goes beyond its low price and excellent features. Owning an 8530 Curve helps users stay connected with their contacts.
The 8530 Curve that Cellular Country offers comes with a Verizon plan. The Verizon plan makes sure that users will have the best carrier on the market today. Users can benefit from the services that Verizon has to offer. All that users have to do is activate their current Verizon plan on the BlackBerry that they have just purchased.
Cellular Country is out to improve its product offerings and services with its latest promo. Take advantage of the promo and get good value for money.
About:
Cellular Country is a used cell phone retailer that offers customers a wide variety of products to choose from and affordable prices that fit any budget. Customers can choose from BlackBerry, Sony, HP, Samsung, HTC, and others when they shop online. Visit their website http://www.cellularcountry.com to get more information.