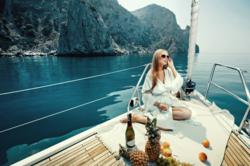 FlyFirst the leader in business and first class travel is making unique service available to the general public. Now you can save money but travel like super star!
Chicago , IL (PRWEB) June 13, 2013
FlyFirst announced today that it is making its discounted luxury airfares and travel planning services available to the general public through its website, FlyFirst.com. For eight years, FlyFirst has provided these discounted premium travel services only to those in-the-know, such as government officials, executives at multinational corporations and celebrities. With its new program expansion, FlyFirst offers its unique discounts on first and business class flights and its highly refined customer service offerings to all travelers.
An industry leader in reduced-rate international and domestic travel, FlyFirst built its unique network over several years, calling upon relationships with various travel partners, consolidators and skilled travel professionals. By opening its services to the public, FlyFirst's innovative system brings deeply reduced luxury airfare to travelers around the world, saving them thousands of dollars.
As an example of FlyFirst savings, the regular, published fare for a first class flight to Asia is $17,870. Using FlyFirst, travelers pay as little as $5,480 for the same flight, at a savings of $12,390. Those discounts extend to business class fares as well. FlyFirst business class tickets to Asia are about $3,240 as compared to other online fares of $5,800.
"We are pleased to make FlyFirst's unique savings accessible to all travelers through FlyFirst.com," says Julia Graft, FlyFirst public relations manager. "It's exciting to expand services previously reserved for VIP travelers representing top corporations, the entertainment industry and government agencies. We are confident that the general public will realize just as much savings on first and business class travel as our VIP customers have."
Accessing the discounted premium airfares at FlyFirst is simplified through its easy-to-use website, FlyFirst.com. The site publishes sample fares to various popular international destinations so that customers have a general idea of FlyFirst's first and business class ticket prices. From there, travelers simply complete the quick FlyFirst online form, indicating departure airport and destination, preferred travel dates, number of travelers and contact information.
Once a traveler submits the online form, FlyFirst's experienced travel professionals comb through the company's distinctive network of travel partners and consolidators as well as various databases of airline and seasonal specials. From this system, FlyFirst agents gather the very best discounts available on first or business class flights and offer several options to the traveler. At this point, FlyFirst's knowledgeable travel agents also may offer suggestions to make the trip more affordable, timely and pleasant.
"We are proud to provide a strong base of skilled travel agents who are vastly experienced in international luxury travel," Graft notes. "Because of their many years in the travel industry, our agents draw on a wealth of knowledge about individual airlines, specific airports and destination particulars to offer clients the most appropriate itinerary and the best deals available. Our commitment to our customers continues throughout their travels, so mid-trip changes and unexpected emergencies are handled easily through our agents."
FlyFirst works with all of the world's major airlines, including Cathay Pacific, Emirates, Singapore Airlines, Virgin Atlantic and United Airlines, so that the very best travel options are available to its customers. FlyFirst agents stay abreast of current developments at those airlines and are skilled at developing itineraries that capitalize on each of the airlines' strengths.
To ensure that its customers receive the most knowledgeable and up-to-date service and information, FlyFirst maintains memberships in the American Society of Travel Agents and the National Association of Career Travel Agents. A testament to its commitment to customer service, the company also is listed with Dunn & Bradstreet, the Better Business Bureau and the California Department of Justice's Office of the Attorney General.
For more information about FlyFirst's newly expanded services, contact FlyFirst at (888)347-7817 or visit the company online at FlyFirst.com.
Julia Graft, PR Manager