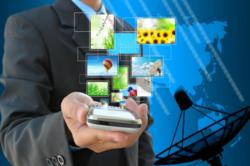 Philadelphia, PA (PRWEB) August 09, 2012
According to Cellularcountry.com, the BlackBerry Bold is making waves and breaking sales records. With the end of the first half of the year Cellular Country has compiled its sales and has just announced that the BlackBerry Bold has reached a new sales milestone. The Bold has broken the sales record for BlackBerry cell phones in Cellular Country's online store. With its $114.99 price tag, the Bold is an appealing smartphone to have.
The new sales record is a new milestone for this fledgling cell phone retailer. The low prices and quality cell phones that they offer has paved the way for a sales spike. More and more customers are looking for affordable alternatives when they look for a smartphone.
The Bold has all of the features that users are looking for. This smartphone has excellent messaging features that let users stay in touch with their loved ones or business associates with the least amount of effort. The Bold is also Wi-Fi enabled that allows users to surf the Web or send emails to their contacts.
The QWERTY keyboard of this cell phone lets users easily create messages. The Bold has a built-in 2-megapixel camera that captures high quality pictures and videos that users can share with their friends. This smartphone use GSM quad band technology that lets users use this cell phone almost anywhere in the world.
It comes as no surprise as to why the BlackBerry Bold sold out so quickly. It has practical features and a sleek design that endears it to customers.
About:
Cellular Country is a cell phone retailer that provides customers with affordable cell phones. Visit their website http://www.cellularcountry.com for more information.