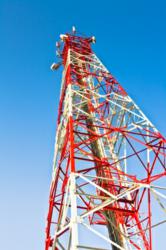 Philadelphia, PA (PRWEB) September 01, 2012
The Pantech Crossover that Cellular Country offers now comes in unlocked GSM and AT&T. Customers have the freedom to choose which Crossover they want based on their needs. The AT&T Crossover sells for $89.99 and the unlocked Pantech Crossover costs $104.99.
The new offering of Cellular Country provides customers the flexibility that they are looking for. Customers who love Pantech can choose from an unlocked GSM or AT&T carrier for their Crossover purchases. The unlocked version provides users the flexibility they need whenever they travel. They no longer have to switch or buy new cell phones when they travel abroad. They can also choose what kind of data plan their cell phone has when they purchase this cell phone.
With the AT&T Crossover, customers can use the 250 MB to unlimited data plan that AT&T offers. Customers can also use the unlimited calling of AT&T. The AT&T carrier provides Cellular Country's customers a reliable carrier for their needs. Customers can avail of the discount for both kinds of phones when they purchase online.
The latest product offering from Cellular Country has attracted new customers based on last month's sales figures. The company is making its push for the second half of the year. With the innovative product offerings, customers can reap the benefits of owning an unlocked cell phone, and an AT&T cell phone.
About:
Cellular Country is a cell phone retailer that offers cheap cell phones for everyone. The company sells Samsung, Pantech, Sony, LG, BlackBerry, and many other big name brands at an affordable price. Visit http://www.cellularcountry.com to get more information and find out the next big deal.