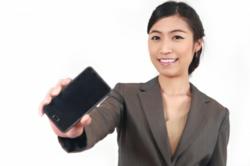 Cellular Country is off to a great start toward the second half of the year, with the addition of the Dart. The results of second half of the year is pivotal for any company who wants to make a name for itself
Philadelphia, PA (PRWEB) July 26, 2012
Cellular Country is on target once again with its addition of the Samsung Dart to its growing product lineup. The addition is one of the many in place for Cellular Country this coming month of August. The additions are part of an aggressive marketing campaign that aims to launch this new cell phone company to the top of the cell phone retail industry.
The addition of the Dart seeks to attract budget-conscious shoppers with its $104.99 price tag. The affordable price of this Samsung phone makes it appealing for shoppers in any socio-economic class. The Samsung cell phones that Cellular Country offers start at $19.99 to $246.99. If customers feel that the Dart is too expensive for their budget there are other Samsung cell phones that they can choose from.
"Cellular Country is off to a great start toward the second half of the year, with the addition of the Dart. The results of second half of the year is pivotal for any company who wants to make a name for itself," says VP Operations Mike Schmidt.
Cellular Country's inclusion of the Dart was premeditated. There was an opening for an all-around cell phone that combines various features for work and play. Cellular Country took advantage of that opening and decided to include the Dart to its growing product lineup.
The Dart from Samsung has appeal for the tech geeks and the casual cell phone users. The Dart is powered by the Android 2.2 Froyo Operating System that grants access to thousands of downloadable applications and built-in Google features such as Gmail, Google Search, Google Talk, Google Maps, and others.
The Dart allows users to send emails, instant messages, MMS, and texts. The 3.14-inch display screen adeptly uses a responsive touch screen that allows for easy navigation. The 3-megapixel camera takes high quality pictures and videos.
The Addition of the Dart moves Cellular Country one step closer towards its goal of becoming the leading cell phone retailer in the country.
About:
Cellular Country is a used cell phone retailer that offers shoppers convenience and low prices. Visit their website http://www.cellularcountry.com for more information.