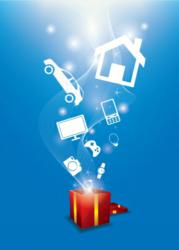 Philadelphia, PA (PRWEB) August 27, 2012
Cellular Country is up to something new with its latest promotion. The company now offers discounted accessories with its cheap T-Mobile phones. Customers can now save more money when they purchase an accessory with their T-mobile phone.
The cell phones from T-Mobile that Cellular Country offers are already sold at low prices, ranging from $24.99 to $203.99. When customers buy T-mobile phones, they can opt to get an accessory for their cell phone at a discount. The accessories they can buy include; car chargers, Bluetooth headsets, and/or data cables. These cell phone accessories are great additions to the T-mobile cell phone that customers purchase.
The Samsung Gravity Smart from T-Mobile that Cellular Country offers is one of the best finds during the company's promo. The Samsung Gravity sells at an affordable price of $114.99. A purchase allows customers to get a car charger for the discounted price of $9.99, a Bluetooth headset for the low price of $39.99, and a data cable for only $9.99. The bargain price of $114.99 and the discounted accessories adds up to a good value for money promo. The extra savings that customers get from this promotion helps them spend more money investing, paying for bills, or for their immediate concerns.
With Cellular Country's aggressive marketing campaign, they have captured the pockets of their customers, and have attracted potential customers as well. Customers can avail of the promo by making an online purchase through Cellular Country's online store.
About:
Cellular Country is a used cell phone retailer that offers low prices for big name cell phone brands such as Samsung, HTC, LG, Sony, Nokia, BlackBerry, and others. Visit their website http://www.cellularcountry.com to get the latest deals.