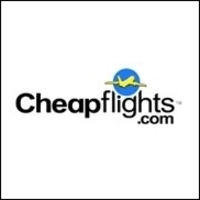 But if you don't check out the other 13 in the guide, you're really missing out
Boston, Mass. (PRWEB) August 6, 2007
Cheapflights.com and aviation expert Jerry Chandler have again teamed up to offer the latest in a series of travel guides aimed at helping flyers' make the most of their airport excursions. The downloadable "His and Her Guide to Airport Amenities" travel guide and companion podcast take a gender-friendly look at some of the country's major connecting airports — and the best amenities they have to offer for adult travelers. The guide and podcast are free and can be downloaded at http://www.cheapflights.com/travel-guide-podcasts/.
"This guide offers something for all the road warriors, frequent travelers and once-a-year vacationers out there. Whatever you're passion — sports bars and microbrews, workouts and wine, or manicures and massages — this guide has something for you," said Chandler, noting that the guide features picks from 19 U.S. "connector" airports — hubs where travelers frequently find themselves with layovers when making connecting flights.
Here are Chandler's favorite "Six Picks," based on the guide. "But if you don't check out the other 13 in the guide, you're really missing out," he said.

Chicago O'Hare International Airport: Work out, get a massage, or catch up on your 'rays' in a tanning bed at the Hilton Athletic Club, located at the Hilton Hotel in Terminal 2.
Cincinnati/Northern Kentucky International Airport: Polish up for your trip with a manicure, pedicure or massage at Ten-Minute Manicure, located at Gate 11 on Concourse B, and also in the center lobby of Concourse C. They specialize in sports manicures — nail treatments minus the polish, which might explain why guys are 35 percent of their clientele.
Cleveland Hopkins International Airport: For those who appreciate a great micro brew, stop by the Great Lakes Brewing Company in the main terminal for an award-winning brew. Try the Burning River Pale Ale, an American pale ale with citrus and pine hops that has won the Gold Medal in the World Beer Championships for the past two years.
Dallas/Fort Worth International Airport: If wine is more your speed, check out La Bodega Winery and Tasting Bar at Gate A15 in Terminal A, and also at Gate D14 in International Terminal D. Enjoy a vintage red or white surrounded by grapevines and polished silver. If you taste or see something you like, you can take it with you … after you purchase it, of course.
Detroit Metropolitan Wayne County Airport: Kick back and enjoy a foot massages, hand massage, or seated chair massage at OraOxygen located at Gate A45 in the McNamara Terminal. Prepare yourself for pressurized air cabins by breathing in the lightly-scented 98-percent oxygenated air. If exercise is what you crave, try the Westin WORKOUT, powered by Reebok, offered by the Westin Hotel, also in the McNamara Terminal.
Salt Lake City International Airport: Brush up on your golf at Wingpointe Golf Course, an 18-hole course located just one mile from the Southwest Airlines terminal entrance. The cab ride costs about $10. Didn't pack your clubs? No worries. Rent some at Wingpointe.
Other airports and their 'best-of" amenities featured in the guide are: (listed alphabetically by city) Hartsfield Jackson Atlanta International Airport, Boston Logan International Airport, Charlotte Douglas International Airport, Denver International Airport, Memphis International Airport, Minneapolis/St. Paul International Airport, Newark Liberty International Airport, New York John F. Kennedy International Airport, Phoenix Sky Harbor International Airport, San Francisco International Airport, Seattle/Tacoma International Airport and Washington Dulles International Airport.
About Cheapflights.com
Cheapflights.com is a leading U.S. flight price search and comparison Web site listing nearly one million low-cost airfare deals from hundreds of different travel providers, including handpicked deals and exclusive airfare deals not available anywhere else. Visit http://www.cheapflights.com.
Contact:
Melissa Brenton
360 Public Relations LLC
617-585-5785
Cheapflights @ 360publicrelations.com
mbrenton @ 360publicrelations.com
# # #