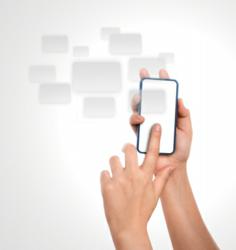 Cellular Country's iPhone sale comes as no surprise because the iPhone is one of the best-selling smatphones on the planet right now
Philadelphia, PA (PRWEB) August 07, 2012
According to Cellularcountry.com, it now offers cheap iPhones for sale. The iPhone has been consistently one of the best selling smartphones in the world today. Apple has done an excellent job of innovating its smartphones in terms of design and features. The iPhones that Cellular Country offers now only sells for $124.99 to $139.99. The marked down prices has already created widespread buzz in Cyberspace. The low prices have attracted the attention of loyal customers and naysayers alike.
"Cellular Country's iPhone sale comes as no surprise because the iPhone is one of the best-selling smatphones on the planet right now," says Vincent Douglas VP Marketing.
Cellular Country's customers will be in for a treat once they purchase an iPhone. Customers have a chance to get an accessory when they buy an iPhone during the sale. Customers can also join a VIP program to get different freebies and benefits from Cellular Country.
The promos that Cellular Country has in place during its iPhone sale will help bolster its position as one of the premier cell phone retailers in just a little over a year of existence. With the affordable Apple iPhones on sale, Cellular Country will surely draw more new customers to its online store.
About:
Cellular Country is a used cell phone retailer that offers high quality yet affordable smartphones for all kinds of shoppers. Visit their website http://www.cellularcountry.com to get the best deals on the Internet.