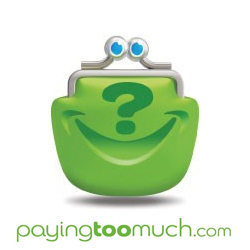 "Following media concern over a denied terminal illness claim by Aviva, it's important to check you're buying the right type of life insurance, which may not necessarily be the cheapest policy offered", comments Rob Dales at PayingTooMuch.com.
Chichester, UK (PRWEB UK) 24 June 2013
Following a story in the Hampshire Chronicle which was also widely reported on local TV stations on 21st June 2013 about the Winchester man that has been denied a terminal illness payout by Aviva, life insurance specialist Rob Dales from PayingTooMuch.com examines the case to see what future customers could learn?
"This man was diagnosed with bowel cancer in August 2012 and despite several operations, the cancer unfortunately spread to his liver. He was then given a year to live in February 2013 and went to claim on his life insurance policy as he believed it included a terminal illness benefit.
"Within a Term Life policy, the terminal illness benefit is only designed to accelerate a claim that would be paid on death and importantly is not there to pay where the customer wouldn't necessarily have died within the policy term, hence terminal illness cover usually does not apply within the last 18 months of a Term Life policy. Term Life insurance is the simplest and cheapest way to take out life insurance. We arrange this type of insurance for thousands of customers each year and the vast majority of these policies include a terminal illness benefit but with conditions on when and how it applies which people should be aware.
"Customers that need to cover other events such as terminal illness benefit right up to the end of the term could consider Ageas who offer such a facility within their Term Life policies. Or to extend cover further to include serious cancers, heart attack, and strokes, they could consider upgrading to include critical illness insurance, an option we give all our life insurance customers automatically on screen.
"And an even better alternative may be a Whole of Life Insurance where the life insurance cover continues for the rest of your life, no matter how long you life. Most comparison sites and many intermediaries don't offer their customer Whole of Life assurance because they compare on price alone and Whole of Life is more expensive. But you get what you pay for and with Whole of Life cover you cannot outlive the term which would have been valuable to this individual.
"A comparison of premiums illustrates that the simple term type insurance bought in this case was by far the cheapest but within the strict definition of the policy you need to die within the term, or for the terminal illness benefit to apply to have a very high likelihood of doing so, hence inclusion of the 'last 18 month policy wording'.
"Example Premiums per month for £100,000 – Age 44 (non smoker)
· 10 year term life insurance £9.18
· 10 year term life & critical illness £44.30
· Whole of Life Insurance £67.82
"These example figures show that the insurance companies don't think it's very likely that you will die within the next 10 years (starting at age 44), but that you could well contract a critical illness (or terminal illness) and survive it. The whole of life premium guarantees a payout provided the premiums are paid as it continues until you die."
Rob Dales
Life Insurance Specialist
Rob(dot)Dales(at)PayingTooMuch(dot)com