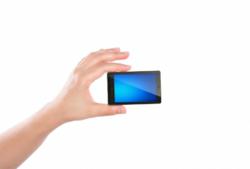 Philadelphia, PA (PRWEB) August 03, 2012
Cellular Country has announced the addition of the Samsung Exhibit 4G as of press time. The addition of the Exhibit was greeted with much fanfare. Droves of customers have flocked to Cellular Country's online store to grab the Exhibit before supplies run out. The sudden surge of sales is primarily attributed to the bevy of features and applications that the Exhibit offers its users.
The $239.99 price failed to deter customers from buying the Exhibit. The sudden surge in sales is a testament to the marketing strategy of Cellular Country. The thirst for a high quality cell phone was easily quenched when Cellular Country offered the Exhibit. The expensive price tag still managed to haul loyal and potential customers.
The high sales of the Exhibit came as no surprise to insiders. "Cellular Country has achieved what no other retailer has done. The company has consistently posted high sales since the start of the year because of key additions to its product lineup," says VP Marketing Martha Griffin.
The Samsung Exhibit managed to attract customers because of its wide array of features. The 4G technology used on this cell phone allows users to easily access their features and applications. The Android platform OS grants users access to thousands of downloadable applications. Get to watch sports programs, television shows, the latest movies through the T-Mobile TV feature of the Exhibit.
Send emails, instant messages, texts, and MMS easily with this cell phone's excellent connectivity feature. The 3-megapixel camera does just enough to capture high quality pictures and videos that users can share with their friends and family. The Wi-Fi feature allows users to access the Internet and download all kinds of online content.
The addition of the Exhibit is another step in the right direction for this growing cell phone retailer. The company also plans on including other Samsung phones in the near future.
About:
Cellular Country is a growing cell phone retailer that offers affordable Samsung cell phones. Visit their website http://www.cellularcountry.com for more details.