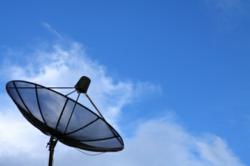 Philadelphia, PA (PRWEB) August 29, 2012
Cellular Country is now offering its Samsung Transform through Sprint. The Transform that Cellular Country offers sells for an affordable $119.99. The affordable price and the Sprint carrier that Cellular Country offers, gives customers an affordable option, and deal that they can look forward to.
This Sprint phone allows users to use a data plan of up to 12 GB. Surfing the Internet, sending emails, downloading music or videos, and downloading online content will never be a problem with the Samsung Transform's Sprint carrier. Aside from the excellent mobile broadband service, purchasers of Cellular Country's Transform can use the unlimited calling options that Sprint offers. Customers can choose from the individual, family, or business plans that Sprint has to offer.
Users can now easily switch their current Sprint plan when they purchase the transform that Cellular Country offers. Reduce the hassle of switching to another plan, when you buy another cell phone with the promo that Cellular Country offers.
The limited offer has already enticed hundreds of loyal customers and new customers to the company's online store. The combination of the low price and the Sprint network has changed the minds of unsure shoppers. The extra savings that customers can get from this deal will give them the financial flexibility that they have yearned for. Take advantage of this one time deal before it ends.
About:
Cellular Country is a used cell phone retailer that offers low prices for big name cell phone brands such as Samsung, HTC, LG, Sony, Nokia, BlackBerry, and others. Visit their website http://www.cellularcountry.com to get the latest deals.