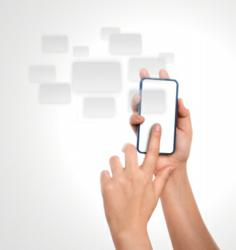 Philadelphia, PA (PRWEB) August 04, 2012
According to Cellular Country, the Pantech Breeze II has slowly made its way to the market. The addition of the Breeze II to Cellular Country's product lineup bolsters the company's chances of getting the top spot in the cell phone retail industry. The affordable price of the Breeze II has attracted droves of customers. With a price tag of $144.99, the Breeze II from Cellular Country is a bargain find.
This Pantech phone from Cellular Country also has a plethora of features that have endeared it to customers. The Breeze II has an easy to use design that is also pleasing to the eyes. The bright screen allows users to easily view pictures and read messages. The streamlined menus and buttons allow users to easily browse through features. Send emails, text messages, and browse the Internet using 3G speed.
The large buttons and display text of this flip phone lets users easily create messages that they can send instantly. Users no longer have to strain their eyes because of the large buttons and clear display.
The easy to read and user-friendly memos lets users find the applications and messages they are looking for instantly. Users can program three buttons to quick call the three most important people in their life. The voice activated feature lets users send messages or open applications with just the sound of their voice.
The Breeze II also sports a video and music player that users can enjoy using. The memory can hold up to 32 GB of different kinds of data. The light and compact size of this cell phone makes it an ideal travel partner for on the go users.
The addition of the Breeze II has helped Cellular Country make its way to the top of the cell phone retail industry. The company seeks to add more Pantech cell phones to expand its product lineup in the future.
About:
Cellular Country is a cell phone retailer that offers users high quality cell phones at an affordable price. Visit their website http://www.cellularcountry.com for the best deals available.