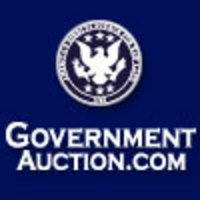 Washington, DC (PRWEB) April 19, 2010
GovernmentAuction.com, the leader in previously owned government land for sale, unveils a social media plan that showcases real estate videos of cheap wooded land for sale in Arkansas and throughout several states in the United States. Websites such as Facebook, YouTube and Twitter will encourage those seeking a great investment opportunity to interact with real estate experts specializing in rural land for sale.
Each of these pages encourages the potential real estate investor to learn more about the government land for sale that GovernmentAuction.com is selling through their online auctions. Each of these pages will offer real estate videos showcasing cheap wooded land for sale in Arkansas, California, Nevada and other states across the US.
"Social media has become another way for real estate investors to connect and learn more about potentially great investments all over the country without having to leave their home or office. We've set up these pages to help foster conversations about what's taking place with rural and cheap wooded land for sale in Arkansas and other great states," said Paul Sabesky, Chief Land Strategist. "We are encouraging people to become a fan and begin interacting by uploading pictures or real estate videos and speaking with our real estate experts about government land for sale."
About GovernmentAuction.com
GovernmentAuction.com specializes in providing government surplus, and cheap wooded land for sale in Arkansas and other states through online government auctions at a savings as great as 60%. GovernmentAuction.com is the largest and most successful land auction company in business. GovernmentAuction.com offers real estate throughout America including foreclosed properties, raw acreage, recreational land, retirement property, waterfront properties, farms for sale, hunting & fishing retreats and much more. While some auction companies won't hesitate to charge a fee just for the privilege of browsing the listings, foreclosed government land, and placing a bid, GovernmentAuction.com has always been free and no membership is required. The company was founded in 1984, to help everyday buyers to bid on government land for sale, hunting and camp land for sale in Wyoming and across America.
###