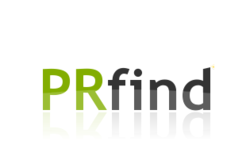 We wanted to provide free Google PR checking for all people that need it and today we are proud to say that we have 3 million unique users, starting from the day we launched it and all the way until now
Miami, FL (PRWEB) September 01, 2012
PRFind.com has been one of the top tools on the Internet that people used to check their Google pagerank. It offers simple user interface where even people with less knowledge can use the tool to get valid results. SEOMiracle.com as the owner of the tool for checking Google PR, has been working closely with many companies that need this kind of service. Today, SEOMiracle.com and PRFind.com celebrate the number of 3,000,000 unique visitors who have used the tool in last three years.
SEOMiracle.com is one of the leading SEO companies in the United States that is constantly available to its customers. At SEOMiracle.com, they go above and beyond for their clients by offering not only reliable and fast SEO services, but also a complex system which helps in reporting about the client's SEO work.
Joshua Hood, CEO and a co-founder of SEOMiracle.com was delighted to share the good news with the fans and followers, "PRFind.com was a great idea from SEOMiracle.com. We wanted to provide free Google PR checking for all people that need it and today we are proud to say that we have 3 million unique users, starting from the day we launched it and all the way until now. We think and many people agree that the main reason PRFind.com reached that goal is because we had a simple user interface that allowed people to easily check their Google pagerank. And I have to say that post-Penguin update worked out great for PRFind.com because many people were curious to find out whether Google marked their websites with lower rankings."
SEOMiracle.com and PRFind.com have a few other surprises ready for publish, which might come by the end of September.
If you would like to visit the SEO Miracle's Google Page Rank checker website and see what the company has prepared for its users, go to http://www.prfind.com or call the office phone at 305-432-2350.