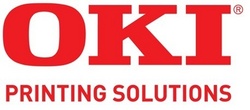 OKI Printing Solutions is excited to support G7 in the high-volume on-demand check printing market. The B6300nMX printer, software and supplies combination will lead the competition in value and allow G7 to fulfill a critical need of customers - to affordably manage in-house check printing
SAN DIEGO (PRWEB) June 9, 2008
At $999 for the entire solution, large institutions, departments, branch offices and even small companies can experience dramatic savings by streamlining workflow and reducing check supplies investments by up to 80%.1 With print speeds up to 35 pages per minute2 and duty cycle of up to 150,000 pages per month, the B6300nMX check printing system offers workgroup features and output volume with unprecedented affordable pricing. The low cost and efficiency capabilities make the B6300nMX ideal for all black and white laser-printing applications.
"OKI Printing Solutions is excited to support G7 in the high-volume on-demand check printing market. The B6300nMX printer, software and supplies combination will lead the competition in value and allow G7 to fulfill a critical need of customers - to affordably manage in-house check printing," said Nick Ciarlante, Sr. Marketing Manager, Mono Products / SIDM / Specialty Products for OKI Data Americas.
The B6300nMX check printing system is network ready and is delivered with a VersaToner™ cartridge that contains bank compliant MICR check printing toner, VersaCheck® check creation/printing software and CPSA3 approved VersaCheck® Security Check Paper. The complete system generates 100% bank compliant checks that conform to ABA and ANSI X9 check printing specifications. The software works stand-alone or seamlessly integrates with existing financial applications using Intelligent Print Data Interceptor (IPDI) technology. Whether it's AP, payroll, other disbursements or everyday document printing, organizations can dramatically increase productivity with this low cost, easy-to-setup solution.
The B6300nMX can also be used with FreeQuickWire™ (http://www.FreeQuickWire.com) Internet check delivery service. Checks can be received via the Internet and printed locally on-demand, eliminating wire transfer and check mailing fees. It can also reduce check information errors and expensive check re-issue cycles. With remote check issuance capability, Internet disbursements of all kinds can result in lower costs and more efficient customer service.
The B6300nMX is available in June from G7 Productivity Systems (http://www.g7ps.com).
About G7:
G7 Productivity Systems, Inc., based in San Diego, CA, is a leading publisher and manufacturer of productivity software and supplies for both home and business use. G7's products are available in over 4,000 retail outlets in the US and Canada. G7 creates business automation solutions that enhance productivity while reducing costs. Currently, G7 offers products and services in many important areas of business, including automated check and forms creation, data capture, customer relationship management, sales automation, and accounting.
About OKI Data Americas:
OKI Data Americas (http://www.okidata.com), headquartered in Mount Laurel, N.J., and a subsidiary of OKI Data Corporation of Japan, markets PC peripheral equipment and customized document management solutions under the OKI Printing Solutions brand, including digital color and monochrome printers, color and monochrome multifunction products and serial impact dot matrix printers, as well as a full line of options, accessories and consumables. OKI Data Americas takes a consultative approach to supporting every customer's needs and delivering individualized print solutions that optimize business performance. The company's innovative technology is backed by its parent company OKI Electric Industry Co., Ltd., a world leader in information processing systems, telecommunications and electronics and a $6.1 billion multinational corporation with headquarters in Tokyo. Keeping its customers needs top of mind, OKI Data Americas is ISO 9001:2000 certified and most products have earned the ENERGY STAR® certification.
OKI, Reg. OKI Electric Industry Co., Ltd. ENERGY STAR Reg. T.M. U.S. EPA. VersaCheck is a registered mark of G7 Productivity Systems, Inc. FreeQuickWire is a trademark of FreeQuickWire Corporation.
1 Compared to Paymaster, based on price of 250-sheet count, paymasterchecks.btobsource.com, April 2008.
2 Published performance results based on laboratory testing. Individual results may vary.
3 Check Payment Systems Association.