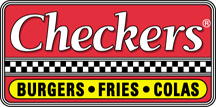 Tampa, FL (PRWEB) November 21, 2011
Thanksgiving will still be in full effect when Company-owned and many Franchise-owned Checkers and Rally's across the country will open their doors at 8 p.m. on Thanksgiving night. The largest double drive-thru chain felt a need to support the second wave of hunger associated with Thanksgiving evening, especially with many national retailers opening for Black Friday earlier and earlier.
"There won't be many restaurants open when the shopping lines start. We saw this as an opportunity to support our guests by offering a late night hunger option," said Terri Snyder, Chief Marketing Officer of the 800 restaurant chain.
For those savvy shoppers who use the Social Media platform, Foursquare, Checkers and Rally's has a Black Friday special of its own: check-in after midnight and receive a free Classic Shake with any purchase. The promotion is part of the brand's "Do Late Night Right" campaign, easily fitted for those late night/early bird Black Friday shoppers.
Additionally, for shoppers with a sweet tooth, Checkers and Rally's has launched its new offering, Cold Creations, a snack line of treats and sweets, including sundaes, soft-serve ice cream and blasts.
"Our eclectic menu offers something for everyone. If that Thanksgiving meal didn't taste as well as you had hoped, there are options," Snyder laughed.
ABOUT CHECKERS
Checkers/Rally's Drive-In Restaurants, Inc. is the largest double drive-thru restaurant chain in the United States. The company develops, owns, operates and franchises both Checkers and Rally's® restaurants. Based in Tampa, Florida, it has more than 800 restaurants open across the U.S. In recent years, the brand has been awarded several of the industry's most prestigious awards including: "Best Drive-Thru in America" by QSR Magazine and the "Hot! Again Award" from Nation's Restaurant News. For more information about Checkers, please visit http://www.checkers.com.
# # #