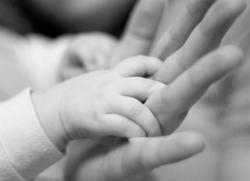 Patients and professionals (researchers, physicians, industry and regulatory officials) that are involved with rare, orphan and neglected diseases often face isolation and other hurdles when seeking cures, solutions and treatments
Basel, Switzerland and Los Angeles, California (PRWEB) October 2, 2009
CheckOrphan, the leading global platform for rare, orphan and neglected diseases and GetReel Health, a health care 2.0 software that provides users with a virtual work place, a professional networking platform, and an enriched media management, announce a partnership that will allow CheckOrphan to leverage GetReel Health's technology to help those affected by and working with rare, orphan and neglected diseases.
"Patients and professionals (researchers, physicians, industry and regulatory officials) that are involved with rare, orphan and neglected diseases often face isolation and other hurdles when seeking cures, solutions and treatments," explains Robert Derham, President of CheckOrphan. "CheckOrphan is designed to help all stakeholders overcome these hurdles and the addition of GetReel Health's technology is an essential step to achieve our goals."
GetReel Health will provide CheckOrphan users with three major components:

A virtual work place with a project management system that allows users to invite other collaborators to work on and manage a project from remote locations
A professional networking platform, with advanced media and communication capabilities
An enriched media component that gives users the ability to share, store, deliver and manage data, images, videos, audio and documents
"With GetReel Health and CheckOrphan, users are empowered with the strengths of LinkedIn, YouTube plus a project management tool wrapped in a professional, controlled and secure environment," said Andy Rosen, Founder of GetReel Health. "We are looking forward to the launch of this partnership in October of this year."
Integrated with these major components are many other productive components such as groups, tasks, blogs, vlogs, calendars, media sender, auto encoding and more.
"We truly see this partnership lowering the hurdles for rare, orphan and neglected diseases and empowering users to make a difference," said Peggy Steevensz, Founder of GetReel Health
About CheckOrphan
CheckOrphan is a non-profit organization with no geo-political boundaries, which allows it to work with and promote all individuals and entities involved with rare, orphan and neglected diseases. Submit your news, events, videos and more today. CheckOrphan is the leading global source for news and information about rare diseases. Its news database holds the largest concentration of articles about rare diseases. In addition, CheckOrphan's users benefit from several other large databases that include: the latest research publications, clinical trials, products in development or currently on the market for rare, orphan and neglected diseases, videos, hospitals, researchers and more. CheckOrphan would like to thank the Gebert-Rüf Stiftung for its support.
CheckOrphan is a 501(c)(3) nonprofit organization. Contributions to CheckOrphan in the United States and Switzerland are tax-exempt to the extent provided by law.
Follow CheckOrphan on:
Twitter, Facebook, LinkedIn, Change.org, FriendFeed, YouTube
About GetReel Health
GetReel Health leverages next-generation Internet technologies (Web 2.0) to provide all health care stakeholders with a virtual work place. Users can capitalize on digital asset management, project management tools, collaboration and professional networking solutions - all on one platform. There is no other online platform that offers the same capabilities and business advantages to the health care sector. GetReel Health allows users to manage, share and deliver enriched media (such as videos, pictures and marketing material), documents, presentations and digital data. Users can form working groups, assign tasks and workflows in order to work towards a common goal - all on a secured network. Sign up for BETA-TRIALS now.
# # #