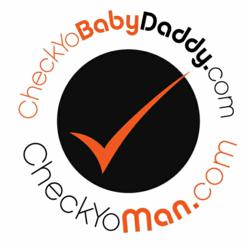 "Checkyoman.com gave me the opportunity to find out the truth, without bringing attention to myself or my man. Every woman should register their man on here." - Jennifer. Phoenix, AZ
Dallas, TX (PRWEB) August 12, 2012
Checkyoman.com is a new web-based service that allows women to take control and register their man into a world-wide data base.
By using a simple, innovative design; Checkyoman.com has discovered a new way to bring peace of mind to women in relationships everywhere. Regardless of age, race, or social status, women deserve to be secure and know whether or not their man is cheating or being dishonest.
Women will register their man on the site using his Facebook ID, Twitter Name, email address, or Linked In account name. If a member does not have that information, they will need to answer several questions about their significant other to make sure he is easily identifiable. The amount of time the man's information is active in the database, depends upon the membership plan the user chooses. If a man's profile is active in the database and anyone else registers that man, both users get immediate notification through email. Members can then choose to message each other anonymously through the website and discover why they have both registered the same man. User identities and the identities of the men they register are 100% private to the public and members.
The inspiration for Checkyoman.com comes from its founders, who have dealt with cheating on both sides of the spectrum. By being the one who is cheating, and also dealing with being cheated on, they were able to see the first hand effects of dishonesty and cheating. These actions drastically affect not only those involved in the relationship, but everyone around them. This new service hopes to eliminate the insecurities and questions and make finding answers easy and private.
The more women that register their men on this site, the better chance they have of knowing if he has someone else. Due to overwhelming demand... http://www.checkyowoman.com will be released in 2 weeks. Of course, Women cheat too and men deserve the same opportunity as woman to learn the truth.