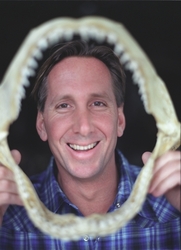 Great Regional Chef of America
Islamorada, Florida Keys (PRWEB) October 26, 2009
When Islamorada's Cheeca Lodge & Spa reopens December 15, 2009 not only will its two Florida Keys restaurants have an entirely new look, but also, the legendary Florida Keys restaurant Atlantic's Edge will be under the creative direction of Concept Chef Dean James Max. Max's cuisine has won top accolades, including being recognized as a "Great Regional Chef of America" by the prestigious James Beard Foundation, and been applauded by national magazines and newspapers ranging from Gourmet to Sunset.
Chef Max will bring his signature Modern American Seafood flair to Cheeca's award winning Islamorada restaurant Atlantic's Edge, where the emphasis is on the finest fish and shellfish, prime steaks, and Farm to Table ingredients. Upon reopening, the Islamorada restaurant at Cheeca Lodge will feature a new glassed in wine cellar with an exceptional variety of over 150 personally selected wines. Cheeca Lodge's Atlantic's Edge will be Chef Max's most recent culinary outpost, with restaurants 3030 Ocean in Fort Lauderdale, AMP150 in Cleveland and Latitude 41 in Columbus already making a name for this South Florida chef.
In December, Cheeca Lodge will also be bringing back Nikai Sushi, originally developed by Cheeca's owners in Jackson Hole, WY. Nikai will offer the Florida Keys' freshest sushi and a unique variety and selection of over 35 sake.
Both Florida Keys restaurants Atlantic's Edge and Nikai Sushi will offer a choice of indoor and outdoor seating accompanied by spectacular views of the Cheeca Pier and the Atlantic Ocean. The Tiki Bar, a favorite meeting place oceanside, will also be back, serving up its legendary cocktails like margaritas made simply with Agave Nectar and freshly squeezed lime juice, mango martinis and more.
# # #