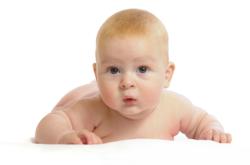 Babytime! by Episencial simplifies choosing effective, natural safe skincare for your baby leaving more time to make memories!
Los Angeles (PRWEB) February 13, 2013
Just in time to comfort dry, chapped winter skin, Babytime! by Episencial adds Cheeky Salve to its natural skincare line up for babies and kids. This multi-purpose balmy butter is edible, allergy tested and can be used on dry cheeks, lips and bums to protect against the elements and to sooth the skin.
Cheeky Salve is a super-emollient blend of organic Shea butter and antioxidant rich oils fortified with probiotics and skin-building raspberry juice extract to protect, soothe and heal the most sensitive spots. This natural and 75 percent organic first aid formula also can be used on baby acne, cradle cap and nursing mom's itchy sore nipples.
Babytime! by Episencial's new addition is an added line of defense against the environmental elements and enhances the company's signature 3-step skin care system: Cleanse, Nourish, Defend.
1. Cleanse: Parents can choose from Playful Wash (TM), a 2-in-1 gentle shampoo and body gel and Peaceful Bubbles (TM), a 3-in-1 bubble bath, shampoo and body wash.
2. Nourish: Babytime! Soothing CreamTM helps relieve eczema, itches and bothered skin, while Snuggly Lotion (TM) is a silky-light moisturizer for every day use.
3. Defend: Cheeky Salve joins Sunny Sunscreen (TM) SPF-35, water-resistant protection for the face and body; Nurturing Balm (TM), which fortifies, soothes and restores the diaper area and other sensitive places; and Mighty Shield (TM), a natural bug repellent and soothing moisturizer.
Episencial products range from $9.00 to $25.00 and are available nationwide at leading retailers, including Buy Buy Baby Stores, Earth Fare, Sprouts, select Whole Foods and at many popular online stores, including dermstore.com, diapers.com, Episencial.com and ecomom.com. To find a store near you, visit http://www.episencial.com. Sales of Episencial products benefit the company's philanthropic partner Healthy Child, Healthy World and its mission to protect children from harmful chemicals.
About Babytime! Episencial
Babytime! by Episencial simplifies choosing effective, natural, safe skincare for your baby so you can focus on the little memories that are made during the most unexpected times. When changing a diaper, giving a bath, massaging baby to sleep or prepping for the outdoors, Babytime! by Episencial is there to help you enjoy every moment!. Episencial combines advanced skin care technology with Actively Healthy (TM) ingredients including probiotics, neem oil and botanically-sourced essential fatty acids and antioxidants to enhance skin immunity. Babytime by Episencial was founded by Kim Walls, M.S., a second-generation skin care expert from the family behind Epicuren's world-renown anti-aging products, who couldn't find skin care products for her babies that met her professional standards for quality and care for the environment - so, she created her own! http://www.episencial.com