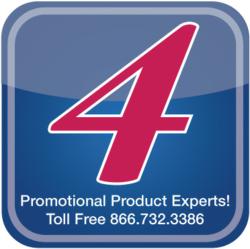 Essex, Ct (PRWEB) October 12, 2011
October is National American Cheese Month. Cheese is one of most popular staples of American cuisine. Celebrate cheese and cheesy promotional products with 4AllPromos this month.
Cheese is actually good for your health. The popular food is rich in calcium and vitamin B and has been shown to have many health benefits. Cheese is rich in calcium which means its' good for your bones. It has also been proven to help keep mouths clean by reducing plaque and stimulating saliva. The dairy delicacy has also been proven to improve skin, help prevent cancer and improve the immune system. Make cheese a food of choice and reap the benefits.
There are also so many different kind of cheese out there it's hard to even get bored from the snack. American cheese goes great on crackers, burgers, steak and cheeses sandwiches and of course grilled cheese sandwiches.
Now, October may be American Cheese month but that does mean that other cheeses can't be celebrated as well. Use mozzarella cheese on pizza and in almost every Italian dish. Cheddar cheese is great for macaroni and cheese or in a grilled cheese with thinly sliced pieces of Granny apples. Goat cheese is also gaining popularity these days and it a great addition to salads or grilled pizzas.
The promotional products team at 4AllPromos in Essex, Ct knows people love their cheese. That is why the company has stocked up on many cheese inspired products, tools and accessories to please customers. Search the term 'cheese' to see the selection of cheesy products including cheese slicers and graters and even cheese shaped stress balls, hats and calendars.
4AllPromos has also increased the inventory of kitchen related products after much demand for various kitchen utensils including pot holders, measuring cups, servers, cutting boards, spatulas and more. Visit the Kitchen Item s section to view a large assortment of custom imprinted kitchen utensils. Not a good cook? That's okay. Pair cheese with wine for a perfect picnic treat or before dinner snack.
Celebrate cheese this October by getting in the kitchen to cook up some favorite delicious, nutritious and cheesy dishes. Cheese shops, nutritionists, vineyards and cheese heads can all celebrate cheese any time of year with promotional products from 4AllPromos.
To view more cheese related products or to learn more about the promotional products offered by 4AllPromos visit 4allpromos.com or call a product specialist toll-free at 1-866-732-3386. 4AllPromos is one of the nation's largest and fastest growing promotional products companies with more than 15,000 custom imprinted items available to help market any business, holiday or special event. Also, visit 4AllPromos on Facebook and Twitter for special discounts and deals on many products.
###