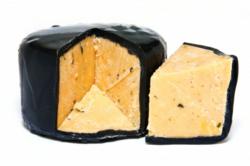 This new website is designed to provide an easy alternative to grocery store chain selections.
Seattle, Washington (PRWEB) January 26, 2013
Gourmet cheese is a hobby to some people and a passion for others. The cost of dairy products has increased in many states and not every grocery chain supplies the public with hard to find cheese types that originate from the U.S. and foreign countries. The eCheese.net cheesemonger website was created to help fill the void for various brands of cheeses sold online. This new website is now sending its selections across the U.S. and to Canada. More information can be found online at http://echeese.net/5432-Cheese_Gifts.html.
Cheese is one of the foods that are manufactured worldwide and are accepted in many cultures. Countries in Europe like France, Switzerland, Germany and Russia produce specialty types of cheese that are not easy to find in North America. The new import section added online is one way that buyers can find hard to locate products that can be shipped after orders are placed online. This new website is designed to provide an easy alternative to grocery store chain selections.
One of the drawbacks of purchasing specialty cheeses from grocery store chains is the limitation on the sizes offered. Most U.S. products are sold in 16 ounce or smaller 8 ounce sizes. The metric system used across Europe includes 2.2 pounds for every kilogram. The eCheese.net website is making it possible for buyers to purchase kilogram cheeses in a variety of styles to ensure the correct supply for baking, snacking or special culinary preparation is found.
The launch of the new company website is helping to introduce individuals and families to the different products sold around the world. Aside from cheese products, accessories are now offered online for sale. A range of international products are now supplied to create a trusted resource for purchasing online. All orders placed through this new website are mailed by common carriers and expedited shipments are available to meet special occasions or holiday deadlines.
About eCheese Co.
The eCheese Co. now stocks thousands of specialty products that are sold at discounted prices online. This gourmet cheesemonger company updates its inventory on a routine basis to ensure that all online shoppers receive the best foods available. By securing some of the best deals currently available for food products, this company is able to offer lower than MSRP pricing for domestic and international brands. The eCheese Co. ships its ordered products to any U.S. or Canadian destination to provide one of the fastest delivery times available for sellers in the food products resale industry.