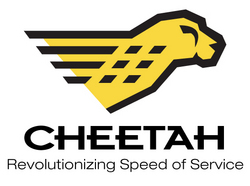 "In today's challenging economic times, Cheetah's customers are finding this enhanced visibility and improved efficiency and productivity to be vital in not just surviving, but really thriving."
Westlake Village, CA (Vocus) December 1, 2009
Cheetah Software Services, Inc., an SaaS transportation logistics solutions provider, announced that Rosenau Transport LTD has selected the Cheetah Freight solution to help improve dispatch, routing, and customer service. Rosenau, a regional LTL carrier servicing most of Western Canada, is implementing Cheetah Freight to provide real-time visibility to its customers, build a more environmentally friendly business, and reducing operating costs by making more stops in fewer miles.
Rosenau is initially focused on dramatically improving the information it provides to its customers on delivery and pickup status, while improving the efficiency and productivity of dispatchers and customer service reps. Shortly they will be implementing Cheetah Freight's advanced route optimization to reduce the miles driven and fuel used and thus reduce the carrier's environmental impact.
"We considered over 10 prospective companies for our project," said Terry Rhode, Assistant Controller and IT Manager at Rosenau. "After visiting a few of Cheetah's current customers, we chose Cheetah for their ability to do a number of key things very well, along with the obvious dedication of Cheetah's staff to helping their customers succeed. Cheetah was very realistic in telling us what they can do, and they've managed to do even more than they promised."
To further enhance customer service, Rosenau is utilizing Motorola's MC75 advanced wireless and GPS-enabled PDA to achieve real-time visibility and provide instantaneous proof-of-delivery (POD) signature capabilities. Rosenau can therefore provide signature-based POD to its customers within minutes rather than overnight, thus improving their billing cycles. In addition, Rosenau anticipates a 10-15% improvement in dispatcher and customer service representative efficiency via improved communications and supply chain visibility.
Cheetah Freight enhances Rosenau's operations in a number of ways, including real-time pickup and delivery status information that was previously unavailable with Rosenau's paper-based manual system. Dispatchers are now able to make decisions more efficiently and dynamically regarding the best drivers to service on-demand pickups. And, Rosenau has access to information on pickup and delivery status that can be immediately integrated into their backend systems for processing and will soon be available instantaneously to its customers via the Internet.
Rosenau customers will improve their ability to plan and manage their own supply chains with Cheetah Freight's real-time access to delivery and pickup status This enhanced customer visibility provides both Rosenau and its customers with a significant competitive advantage.
"Today, Cheetah is helping us track our drivers in real-time and to provide immediate feedback to our customers," said Rhode. "We look forward to using Cheetah's route optimization to further improve our efficiency and be a better global citizen by reducing our carbon footprint."
"Cheetah allows everyone involved, from dispatchers to customer service reps to end-customer employees to see not only where an order has been, but when it will reach its destination," said Stephan Karczag, Cheetah's Vice President of Sales and Marketing. "In today's challenging economic times, Cheetah's customers are finding this enhanced visibility and improved efficiency and productivity to be vital in not just surviving, but really thriving."
"In addition, knowing where a driver is allows a dispatcher to quickly determine the most efficient routes and update them in real time—making significant reductions in the miles driven, the amount of fuel that's used, and the carbon emitted. That helps carriers like Rosenau become better members of an increasingly green global community."
For more information about Cheetah Software Systems, Inc. contact Mark Coppock at mcoppock(at)cheetah.com.
About Cheetah Software Systems, Inc.:
Cheetah Software Systems provides dynamic, intelligent wireless solutions to automate and optimize delivery route planning, pickup assignment, dispatch, and customer service. Fully scalable and Web-based, Cheetah solutions increase productivity and profitability for carriers of any size with minimal up-front costs. Cheetah's private fleet and LTL customers utilize GPS-enabled phones and PDAs to schedule, route, and track drivers and shipments. Today, Cheetah streamlines business and home delivery transactions for hundreds of firms across North America. For more information call 888-Cheetah or visit http://www.cheetah.com.
About Rosenau Transport LTD:
Rosenau Transport Ltd. was incorporated in 1957, and has since grown into one of the largest regional carriers in Western Canada. Today, Rosenau provides general freight service between terminals in Alberta, Saskatchewan, Northern British Columbia and Manitoba, as well as through a highly developed network of commodity services across the prairies with connections to and from Eastern Canada and the United States. Rosenau sees efficient transportation services as the key component in supply-chain management, and employs over 300 skilled people who are dedicated to ensuring that its customers' transportation needs are properly identified, developed, and delivered. For more information call 800-371-6895 or visit http://www.rosenau.org.
Contact:
Mark Coppock
Cheetah Software Systems, Inc.
Phone: 805-373-7111
Fax: 805-373-7112
http://www.cheetah.com
###