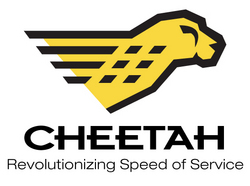 Our unique partnership will provide our customers with a truly intelligent solution, allowing them to experience the benefits of the most effective and efficient products for managing their fleets
Thousand Oaks, CA (Vocus) April 6, 2009
Westlake Village, CA-- Cheetah Software Systems, Inc. and Turnpike Global Technologies have announced a partnership to offer an integrated and unique logistics intelligence solution to transportation companies. Matching Cheetah's industry-leading dynamic routing and dispatch optimization with Turnpike's hard-data-gathering capabilities, the solution is the first and only that injects real-time vehicle performance data into a truly dynamic, intelligent, and predictive LTL and delivery software solution.
For years, Cheetah has helped transportation and logistics companies move more goods with fewer miles driven, less fuel consumed, and reduced overhead. Cheetah customers benefit from the only integrated customer workflow and logistics solution proven to intelligently automate and optimize routing, dispatch, and customer service with dynamic, real-time capabilities.
Now, Cheetah can integrate Turnpike's industry-leading RouteTracker™, an electronic on-board recorder that collects and reports on vehicle statistics and automates regulatory compliance information (such as IFTA, IRP and HOS), providing customers with significant additional benefits:

Completed routes can be analyzed for aggressive driving practices that affect safety, regulatory compliance, and efficiency.
Future routes can be planned based on individual and driver performance as well as regional variables that impact idle times (such as weather-related vehicle heating and cooling needs).
Benchmarks can be established for vehicle efficiency, route variables, and driver characteristics and used to verify performance improvements.
"Our unique partnership will provide our customers with a truly intelligent solution, allowing them to experience the benefits of the most effective and efficient products for managing their fleets" said Cheetah's Vice President, Stephan Karczag. "Together, Cheetah and Turnpike provide customers with access to the exact information they need, when they need it - all updated in real time," he said.
The combined solution leverages low-cost Java-enabled cell phones and Windows Mobile devices to provide applications that not only optimize routing, dispatch, and customer service, but that also automate regulatory compliance processes. Together, Cheetah and Turnpike provide the best logistics planning, visibility, and events management, increasing productivity, reducing operating costs and greenhouse emissions, and improving safety and compliance.
As a Software as a Service (SaaS) provider, Cheetah offers LTL and delivery software solutions that can be implemented in as few as 60 days and provide a return on investment within six months. At the same time, Turnpike's RouteTracker™ installs in less than 15 minutes per vehicle, providing immediate reports that utilize truck data to improve the overall operational procedures of each vehicle. The combination of Cheetah and Turnpike thus offers a powerful logistics solution that can be implemented immediately and with only minimal capital investments.
Brendan Staub, Chief Executive Officer of Turnpike Global LLC, put it this way. "We are very pleased to partner with Cheetah and offer both our customers and the market an end-to-end transportation management solution that includes wireless dispatch, fleet optimization, tracking, regulatory compliance, as well as direct engine diagnostics reporting via the handheld."
For more information about Cheetah Software Systems or Turnpike Global Technologies, contact Mark Coppock at mcoppock(at)cheetah(dot)com, or visit http://www.cheetah.com and http://www.turnpikeglobal.com.
About Cheetah Software Systems, Inc.:
Cheetah Software Systems provides dynamic, intelligent wireless solutions to automate and optimize delivery route planning, pickup assignment, dispatch, and customer service. Fully scalable and Web-based, Cheetah solutions increase productivity and profitability for carriers of any size with minimal up-front costs. Cheetah's private fleet and LTL customers utilize GPS-enabled phones and PDAs to schedule, route, and track drivers and shipments. Today, Cheetah streamlines business and home delivery transactions for hundreds of firms across North America. For more information call 888-Cheetah or visit http://www.cheetah.com
About Turnpike Global Technologies:
Established in 1998, Turnpike Global Technologies is a privately held company based in Buffalo, New York and has been recognized as the first company in North America to fully automate, from end-to-end, the fuel and mileage tax process required by the International Fuel Tax Agreement (IFTA). To complement Turnpike's fuel and mileage tax service and routing capabilities, Turnpike provides vehicle telematics and vehicle activity tracking through its RouteTracker™ hardware device, delivering information back to the customer through a secured Internet portal. For more information, call 800-790-9018 or visit http://www.turnpikeglobal.com .
Contact:
Mark Coppock
Cheetah Software Systems, Inc.
Phone: 805-373-7111
Fax: 805-373-7112
http://www.cheetah.com
###