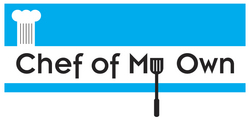 The inspiration behind Chef of My Own is to make food as fresh, healthy, creative and delicious as possible while providing an alternative solution for those who are too busy to cook
Los Angeles, CA (PRWEB) July 1, 2010 –
Restaurants are getting more expensive and life is getting more hectic, causing people to search for alternative dining options. Launching its modern, affordable service,
Chef of My Own (Personal Chef & Catering Service) has made it possible for the everyday family to have their very own Personal Chef. Their clients will save time and eat healthier and higher quality food by providing them freshly prepared, ready-to-eat meals. All this while charging half the price of other competitors.
Founded by award-winning Chef Tianna von Mulldorfer, the inspiration behind Chef of My Own is to make food as fresh, healthy, creative and delicious as possible while providing an alternative solution for those who are too busy to cook, don't like to cook, don't want to eat out every night or a combination of all three. They cook so you don't have to!
Chef of My Own offers a trial week starting at just $200 plus the cost of the groceries used to prepare the meals. After the introductory week, the weekly price increases by ONLY $50! Their clients will be eating better and with more flexibility than ever before; they require no commitment and clients are free to start and stop whenever they choose.
When customers give them a call or send them an email, one of their Chefs will be in contact to discuss dietary guidelines and preferences, and organize a time to come to the home and cook. A Chef will shop for groceries and come to the home once a week to prepare five meals with the appropriate side dishes. They will package and label the food with heating instructions and clean up. Then clients are free to mix and match as they please; heat, eat and enjoy!
Customers are already raving about their wonderful service: "Tianna never ceases to amaze us with her talent and creativity. She keeps our menu fresh, interesting and most of all delicious week after week." - Richard & Carol W.
Additionally, Chef of My Own offers catering services for up to 100 guests as well as private and group cooking lessons.
The $200 trial week is a limited-time offer running now through October 1, 2010.
For more information please visit their website at http://www.chefofmyown.com
Chef of My Own is a weekly personal chef service serving the Greater Los Angeles area. For $250 per week, plus the cost of groceries, Chef of My Own provides five meals plus the appropriate side dishes. They also provide catering services for up to 100 guests and private and group cooking lessons.
###